UAE will be full of bright lights and high spirits ahead of Christmas. Yet, if you haven't made plans this weekend and want to keep the Christmas cheer to a minimum, we've got a few suggestions for you.

Roll Racing DXB
Where: Dubai Autodrome
When: Thursday, 20th December
About: Instead of starting from a complete stop like traditional drag racing, roll racing features two cars compete on track from a rolling start. The race is simple. Head onto the main straight at 40 km/h and pedal to the metal on their 250-metre long floodlit strip. Entry fee costs Dhs 420 for participants and Dhs 20 for spectators. Click here for more details.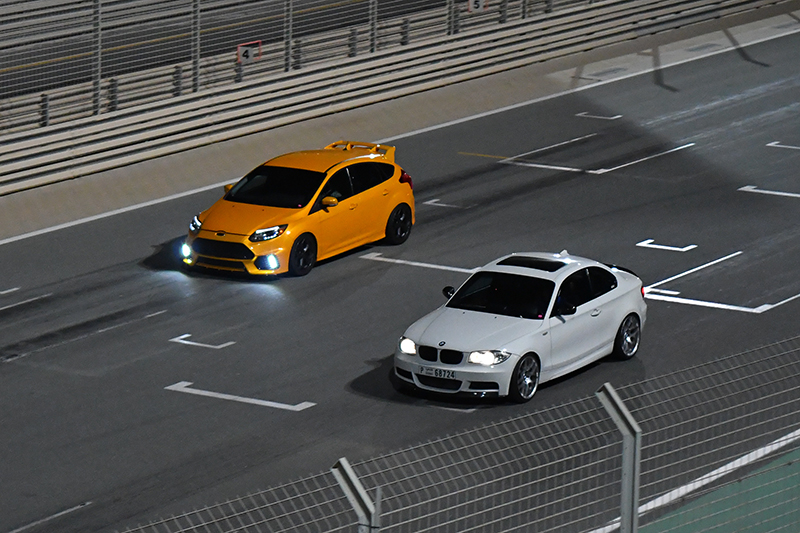 Busta Rhymes live
Where: Mad On Yas
When: Thursday, 20th December
About: For as long as one can remember, Busta Rhymes' career has been filled with chart-topping hits that earned him 12 Grammy nominations. The 48-year-old rapper has delivered hits like "We Made It," "Arab Money," "Pass the Courvoisie." in a career spanning nearly three decades. Catch him perform at superclub Mad On Yas this Thursday. For reservations, contact 055 834 6262.
Downtown Eats
Where: Downtown Dubai
When: Thursday, 20st-Saturday, 22nd December
About: Foodies and gourmands, rejoice! Now is a good time to head to Downtown and enjoy an immersive food-centric feast at their new concept, Downtown Eats, serving Canadian style Fries & Wings, German bratwurst grill, Asian style sandwiches and more. Plus, they're hosting film screenings at their outdoor cinema throughout the evenings. Check their event page for dining details and film line-up.

Kaluki Musik live
Where: Blue Marlin Ibiza UAE
When: Friday, 21st December
About: Latmun and his crew from Kaluki Musik are all set to get the party rollin' at Blue Marlin this Friday. First formulated in a shadowy basement in the UK, the underground music label has been bringing positive vibes to clubs and festivals since the mid-'00s. Their line-up features Pirate Copu, Richy Ahmed, Russ Yallop and Pete Zorba, followed with support from resident artists. For reservations, contact 056 113 3400 or email reservation@bluemarlinibiza-uae.com.
Tulum nights
Where: Soho Garden
When: Saturday, 22nd December
About: Soho Garden has a thriving music scene, with every flavour of music you could desire. From techno to deep house and electro, they've got it all. Similarly, Saturday night means Tulum nights at the Meydan nightlife venue, hosting some of the finest DJs on the circuit. This Saturday, they're hosting guest DJs Baime, Veronica Fleyta, Ernesto Altes and Modd. For reservations, contact 052 388 8849 or email reservations@sohogardendxb.com.
Rich The Kid live
Where: Base Dubai
When: Saturday, 22nd December
About: Superclub Base Dubai is going to be Splashin' with Rich The Kid this Saturday. Part of the dawn of trap wave in the early 2010s, the New York rapper emerged in 2013 after dropping a mixtape, 'Been About the Benjamins.' He followed it with a series of mixtapes in collaboration with Migos. Fast forward to 2018, the rapper released his debut album, 'The World Is Yours' and delivered hits like "Early Morning Trappin,"New Freezer," "Splashin" and "Plug Walk," his biggest hit till today. For reservations, contact 055 313 4999 or email bookings@basedubai.com.