Yes! Khalaf Ahmad Al Habtoor, chairman of the Al Habtoor Group; one of the longest-running businesses in UAE, is unhappy with the situation regarding WhatsApp calls.
Mobile carriers urged to remove WhatsApp calling ban
Residents have long called for allowing free communication apps like Skype and WhatsApp calling and Al Habtoor seconds the thought, requesting telecom operators "to release and to free this system" and wants everyone in the country to "enjoy it." He says "Lots of people [are] using WhatsApp calls everywhere in the world, except in my country. They are locking it and blocking it and not allowing it. Therefore, I would like to request the management and directors of these companies to release and to free this system. To enable for everybody to enjoy it."
Communication ban a huge setback
Comparing UAE to rest of the world, Al Habtoor finds the ban on communication giants like Skype and WhatsApp's calling feature a significant setback, especially when it wants to be "number one in everything." He said "We have to be parallel to our requirements to our aim-to be number one. Our leaders and us, we need to number one. Therefore, I request you please to release it to everybody in the United Arab Emirates and everywhere.
Botim and C'Me services only allowed in UAE
Voice over Internet Protocol (VoIP) apps can only be allowed in the UAE if they comply with UAE's regulatory framework, according to the Telecommunications Regulatory Authority (TRA). The need for a formal introduction of VoIP is so that telecom operators' revenues don't get affected especially with international calls, according to The National, who reported "Operators have argued against the formal introduction of VoIP services on their networks, arguing that the resulting erosion of international call revenues hinder their ability to invest in networks."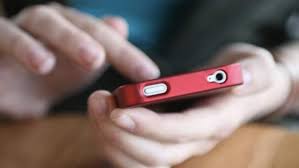 Microsoft in talks of lifting Skype ban
Meanwhile, the software giant was in the negotiations with TRA earlier this year to lift Skype's ban in the UAE as they're building two data centres next year in Dubai and Abu Dhabi in partnership with Etisalat, part of their global expansion plan including Germany, Switzerland and France. Skype is only available in the country for businesses.