Gear up for Red Bull's DJ master mashup showcase '3Style' at Zero Gravity this Thursday, 23rd October 23, 2018.
3Style champion Damianito headlining Zero Gravity
DJ Damianito, this year's 3Style champ is set to headline the DJ showcase at Zero Gravity, he played an electrifying set that won him this year's title in front of 1,000 fans in Krakow, Poland. It's been a ground-breaking year for the Italian turntablist, touring with the Red Bull team performing across party destinations such as Santiago, Prague, São Paulo, London and Vancouver.
Red Bull mash-up masters and local acts join the party
Partygoers will witness an energetic and genre-crossing mix by DJ Grandtheft and A Skillz & Krafty Kutz at the DJ showcase. 3Style's East Regional Qualifier DJ Grandtheft rose to prominence as a trap artist, for re-mixing chart hits 'Sweet Nothing' and '—- Better Have My Money.' Since his victory at 3Style's East Regional Qualifiers, he signed a deal with Diplo's music label 'Mad Descent' and released the album 'Quit This City.' Whereas, production duo A Skillz & Krafty Kutz have a reputation for blending genres like hip-hop, soul, rock and funk that won them the 'Best DJ' accolade three times in a row at the Breakspoll awards. The DJ showcase will end with a gig by local hero DJ Spiky Flave.
Brunch packages available before Red Bull 3Style
Zero Gravity is offering an evening brunch this Thursday, with unlimited food and beverages from 8 pm-12 pm. Partygoers are invited to get wild in their playground and are also treated to games like ping pong, giant Jenga, arcade games and giant connect 4. The brunch costs Dhs275 for ladies and Dhs325 for gents.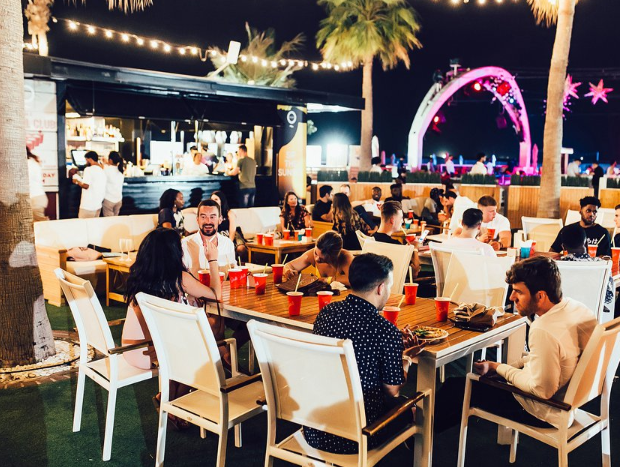 Save the date: 25th October 2018
Red Bull's 3Style DJ showcase is happening this Thursday, 25th October, from 7 pm till midnight. Ladies enter for free throughout the night and gents enter for free before 9 pm. Gents can purchase Dhs75 advance tickets here or pay Dhs100 at the entry. For reservations, contact 055 500 9111 or email info@0-gravity.ae.