Emirates Golf Club is streaming the entire World Cup action this summer and the matches are about to get more exciting as the group stages are coming to an end following the round of 16.
Enjoy the madness at their dedicated World Cup venue!
Football fans are guaranteed they're in for an electrifying experience at the World Cup dedicated Football Central Zone. The team behind creating the venue have come up with a lot of features to make it a sporting season to remember, accompanied with food and beverage packages for groups of four to ten.
Catch the live action on their 12 extra-large screens
Matches will be screened across the Football Central Zone on one giant screen and on 12 extra-large screens placed throughout the two-storey lounge so fans will not miss a second of the nail-biting action. The fan zone has also got an incredible football pitch-designed ground with flags of the playing countries spread around the zone.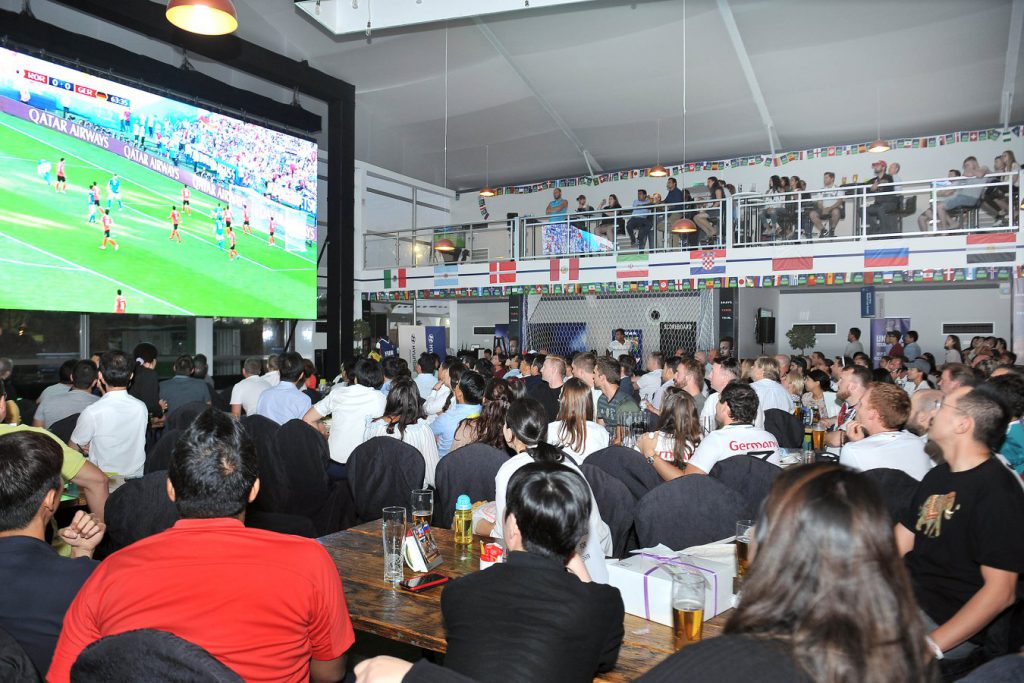 Packages for groups are available starting from Dhs 474
For a group of four, they have a package charging Dhs 474, serving a snack platter along with eight beverage vouchers. In the snack platter, they'll be serving a combination of chicken wings, sliders, potato croquettes, mixed satay and nachos along with house grapes, hops and spirits. While, for a group of ten(Dhs 1,120), they're serving two snack platters with 20 beverage vouchers.
Entry is free but reservations are recommended
Here's the breakdown: They've got ample of seating space downstairs, with benches, comfy sofas, bean bags and chairs, ideal for groups, whilst the lounge upstairs is for standing. If you're planning to head there with your pals, it's recommended to call for a reservation so your group can enjoy the live action from Russia hassle-free.
For reservations, call +97144179999 or email emiratesdining@dubaigolf.com.