Nusret Gökçe, who rose to fame as 'Salt Bae', yet again took the internet by storm after performing his signature pose at an iconic Dubai landmark.
Salt Bae's latest sprinkle on the Burj
There's madness going on over in Instagram land as Salt Bae's signature pose next to the Burj Khalifa is the kind of photograph everyone wants to take now! After sharing the image to his 15.3 million followers on Instagram, he is now being hailed as the "boss of salt", a "living legend", "don" and "Sheikh Saltbae". Some of his followers are also asking him to do the pose in their home countries.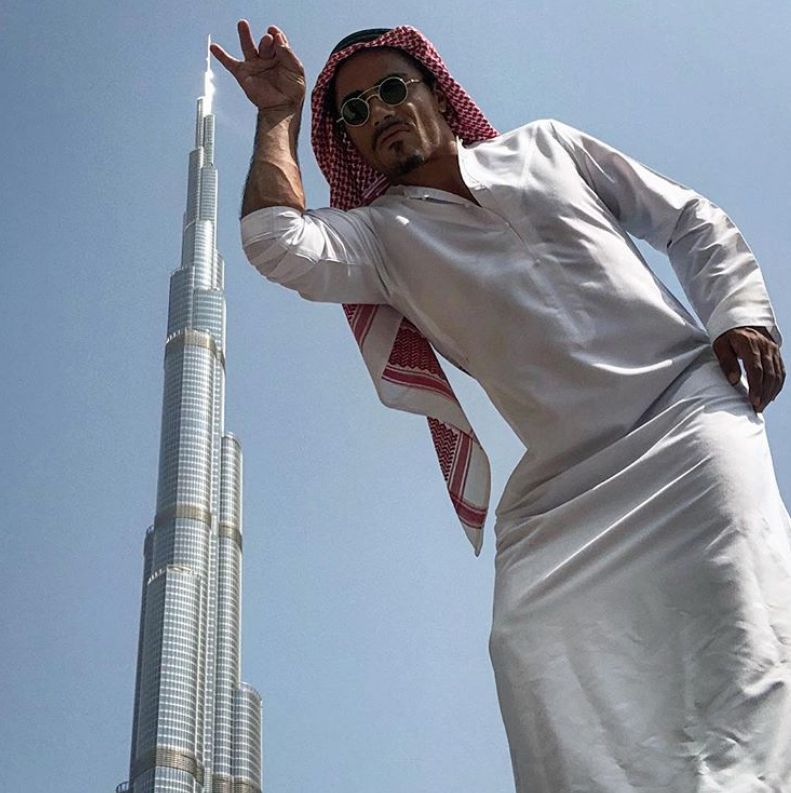 Nusr-Et restaurant had a special visitor today
His steakhouse at Four Seasons Resort, Jumeirah is no stranger to UAE Royals and celebrity diners. In fact, he shared a video showing a glimpse of a group entering the steakhouse with His Highness Sheikh Mohammed bin Rashid Al Maktoum, Ruler of Dubai, Prime Minister and Vice President of UAE.
Fans were disappointed by his recent photograph with Mohamed Salah
Football superstar Mohamed Salah suffered an injury in the Champions League Final versus Real Madrid and his fans were concerned whether he will recover in time to play in the FIFA World Cup. Around that time, Salt Bae took to Instagram to share a photograph of himself with Salah, captioning it "I wish you all the best and my congratulations God bless you", for which received a lot of backlash by fans for congratulating him at the wrong time. One user said "Not the best moment for it."