Faisal Mos'ef Al Otaibi, a Saudi Arabia based security guard, stormed the internet this week, after his efforts to rescue a woman from committing suicide went viral.
Woman attempted suicide
Residents in Saudi Arabia's eastern province of Dhahran witnessed a woman threatening to jump from the top of a building. According to a report by Saudi news outlet Sabq, the woman, identified as a 21-year-old, attempted to commit suicide because she was "going through an emotional breakdown." Witnesses reported the incident to the police department, who immediately arrived at the building area.
Police department failed to convince the woman down
Despite continuous instructions and negotiations, the woman refused to listen to the police. The scene got chaotic as she approached the end of the building. Seeing the situation getting worse, Faisal Mos'ef Al Otaibi decided to head to the top of the building by himself and save the woman. "The moment I got close to her, I grabbed her and pulled her back to safety," Al Otaibi said.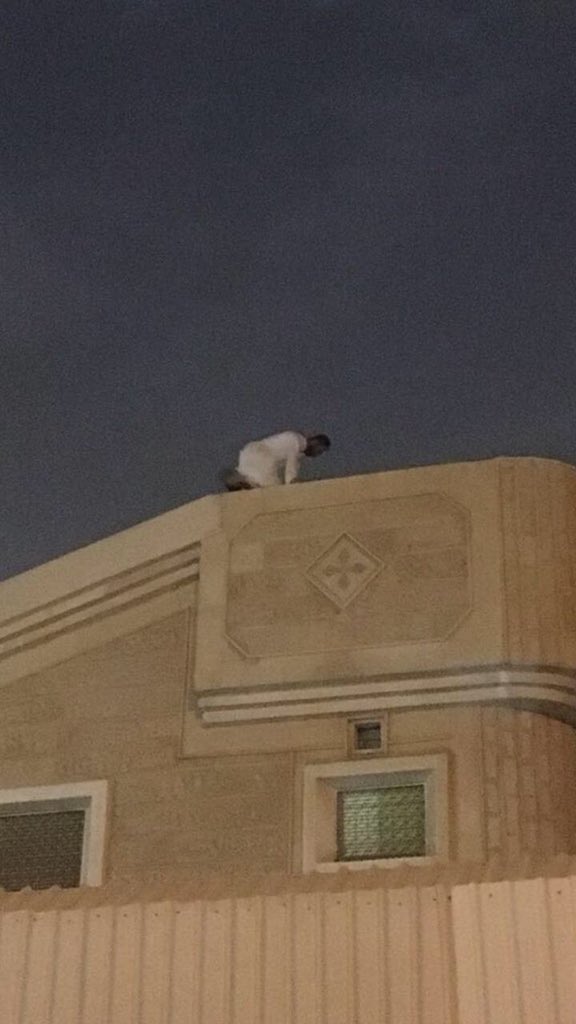 Security guard lauded for the rescue
Her family thanked Al Otaibi for rescuing her. The security guard received praise by Dhahran's police department and social media users, describing his efforts as "heroic," "a great example," and the "nation's pride lies on those who help and save people."