Finding the best Christmas presents can be stressful. The age-old question always comes up, what do you buy for pals this Christmas? We've come up with our pick of high, medium and low-end gifts available in UAE, that every lad would love.

The Race Case
Cost: Dhs 1,839
Available on: Suit Supply
About: Simply put, The Race Case is a rideable suitcase that works both as a scooter and a trolley. It's built with a foldable rolling case to help modern travellers cruise their way inside the airport with carry-on luggage. There's adequate space inside the Italian calfskin bag, such as storing a 15″ laptop, a couple of pairs of clothes and accessories.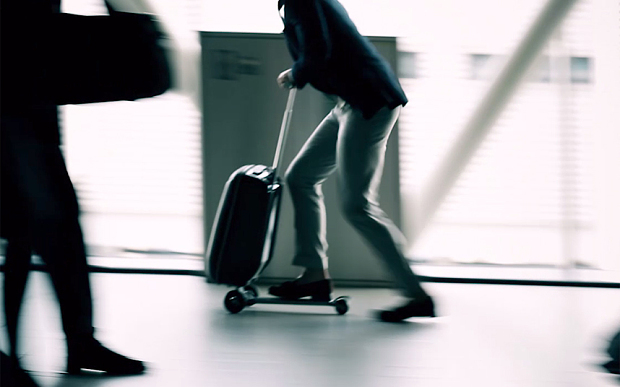 Joking Hazard cards
Cost: Dhs 30
Available on: Souq.com
About: Some call it a 'party game' while some call it an 'offensive game.' Joking Hazard features a three-panel comic strip, that gets everyone jockeying about the outcome of the final strip. The cards depict all sorts of humorous and pun-intended jokes. It boils down to how your pals step right up to the punchline of the joke. Let us warn you, it isn't everyone's cup of tea, unless you've got friends who can take the banter with a pinch of salt.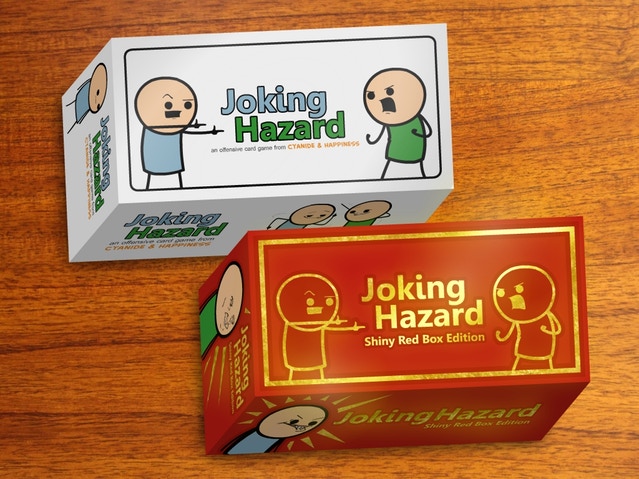 Pun intended mugs
Cost: Dhs 15-45
Available in: Printing shops and home decorations stores
About: Customised mugs make a great unisex Christmas gift, especially for the couch potatoes and bookworms. We recommend getting personalized mugs with puns, which could either be an inside joke, a codename or a meme that cherishes fond memories among your friends. Most of these puns can also be printed on T-shirts.

Dilbert 2019 Calendar
Cost: Dhs 222
Available on: Desert Cart
About: If you've got friends who enjoy a fun work life, much like the iconic Dilbert, then this is your best bet. Each date has got a large illustrated panel from a cartoon, supported with comic strips based on Dilbert's amusing day-to-day tasks orchestrated by his twisted co-workers. The calendar is 18 months long.

What Do You Meme?
Cost: Dhs 49
Available on: Souq.com
About: Another card game we highly recommend is What Do You Meme? It's a game best suited for social media-savvy people and for those who enjoy a good meme. The game gets players of up to 20 to compete on the funniest memes by making the funniest meme combinations. It's sure to create a lot of laughs!
Tiki head tissue box
Cost: Dhs 139
Available on: Souq.com
About: It's time to cover the old floral tissue box with something dramatic, like the Tiki Head tissue box. The legendary Polynesian's head has been converted into a tissue box that makes it look as it has caught a cold. It can be used both at home or at work. We recommend gifting this to a lad with a good sense of humour.

Hulk beverage holder
Cost: Dhs 241
Available on: Souq.com
About: Whether you use it while cheering for your favourite team, or during parties and gatherings, the Hulk beverage holder is sure to be a standout in the crowd. Don't mistake the monster hands as heavy. They're durable, lightweight and soft since it's made of polyurethane. The holder is capable of keeping beverages cold and warm for long.