Without any knowledge about laws dealing with exotic animals, the newly opened Vibe Cafe in Al Wasl performed a promotional stint which is now under investigation and has got the restaurateur in trouble.
Cheetah was brought into the cafe
Recently, the cafe did a marketing stint online by posting a series of Boomerangs on their Instagram Stories, showing the little cheetah enter the cafe covered in a cage, walk around and eat meat, followed by a few Instagram material shots of the cheetah next to cafe's logo. It didn't take too long for the visual documentation to be reached out to Dubai Police.
Restaurateur didn't intentionally plan the cheetah visit
Despite using the cheetah on their Instagram handle, the restaurant owner denies using the exotic animal for promotions. In fact, it was an unexpected visit. According to Gulf News, the restaurant owner said she was "thrilled" when its owner showed the cheetah and went on to invite him(although it didn't open yet) while he parked his car in front of the cafe. She described everyone at the cafe as "hyped up" and then confessed she was apologetic for her actions.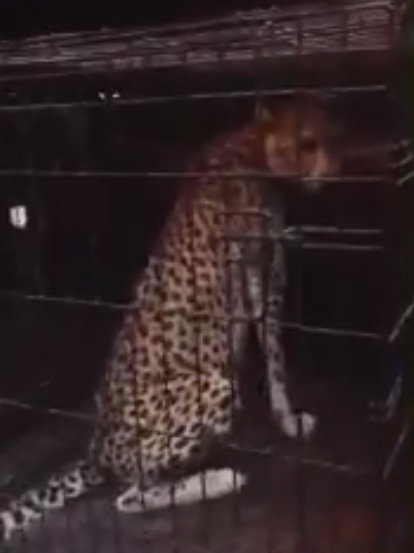 Residents aren't allowed to own an exotic animal
Vibe cafe's probe also comes as a warning to residents. Be alert, under the Federal law No. 22 of 2016, individuals aren't allowed to obtain a permit for the procession of dangerous and wild animals, including cheetahs. Only a zoo is eligible to obtain a permit. Also, according to Gulf News, residents keeping exotic animals have faced fines worth up to Dhs700,000 since last year.
You won't believe this incident when a tiger was brought at prom
Last May, at a high school prom in Miami, it seemed to be a normal celebration until it was time for a live performance which included a caged tiger who went on to roar around while dancers performed using fire. The incident was criticized by animal rights activists and the public, expressing concerns about bringing wild animals in public areas.