Stay home: that's the message from the Crown Prince of Dubai after he took to Twitter for a series of impassioned tweets.
The words 'Stay home' were then repeated across the Burj Khalifa, further highlighting how important it is to stay home right now.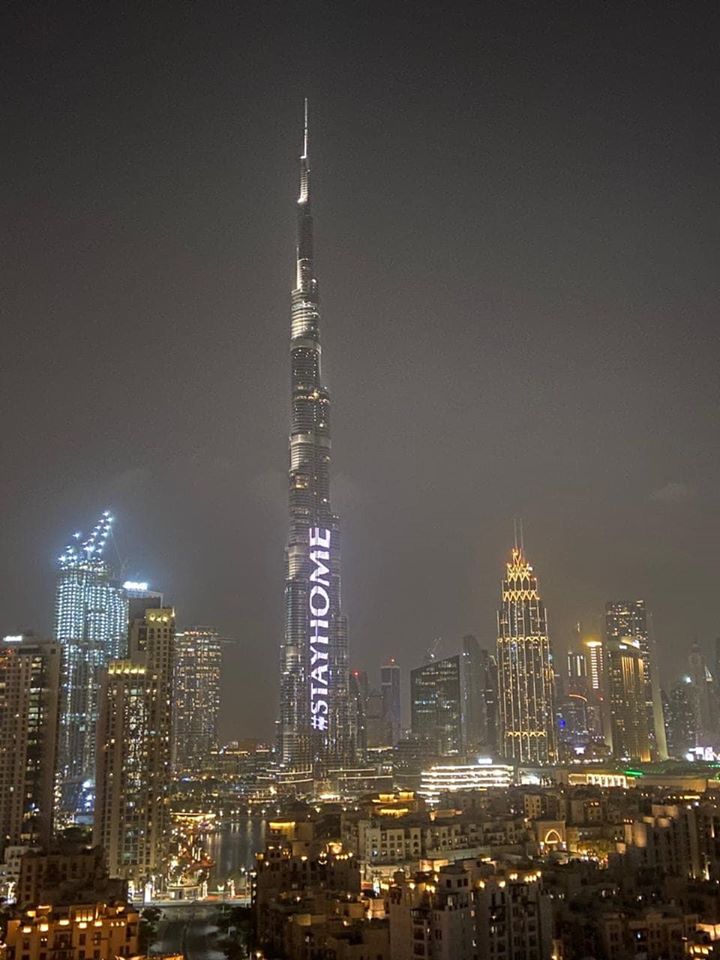 Writing over four tweets, Sheikh Hamdan told residents now was the time to 'urgently recognise the seriousness of the new reality we live in. We (Dubai) are not immune. This pandemic is a very real threat to each and every one of us, our families and friends.
He then followed that up to tell his four million followers that social distancing was 'not a matter of choice.'
Yesterday, we also gave our plea to Dubai residents to stay at home and to say healthy.
So please, please, please listen – the sooner we all do that, the sooner we can return to before. Remember before: with malls and cinemas and shops and bars and beaches. Us too, so stay home and they'll be back quicker.
Stricter measures in place
The news is the latest part of measures to help prevent the spread of the Coronavirus. Police cars have been patrolling neighbourhoods and urging citizens to stay home.
Residents are allowed to leave their homes only for essential trips including food shopping and medicine.