You'd think a car hitting a roundabout at high speed would do some damage, but you might not expect it to actually send the car flying through the air.
Well, that's exactly what happens to this Suzuki Swift in Poland. And, somehow, the driver survived without any life-threatening injuries.
As you can see from the video above, the car comes in at speed from the top left corner of the video. He doesn't even see the roundabout until he's flying 7m above the ground, taking out a pine tree on the way.
The car then narrowly misses a statue of the Pope which we presume is a good omen. He finally lands in a cemetery, which is maybe not such a good omen.
The driver needed to be cut free by a crew of four firefighters and was then taken to hospital.
But looking at the pictures below, it's a miracle no one was hurt. And fittingly as it happened at 6 pm on Easter Sunday, maybe it was an Easter miracle?
Police are awaiting the results of a blood test to see if he was above the drink drive limit.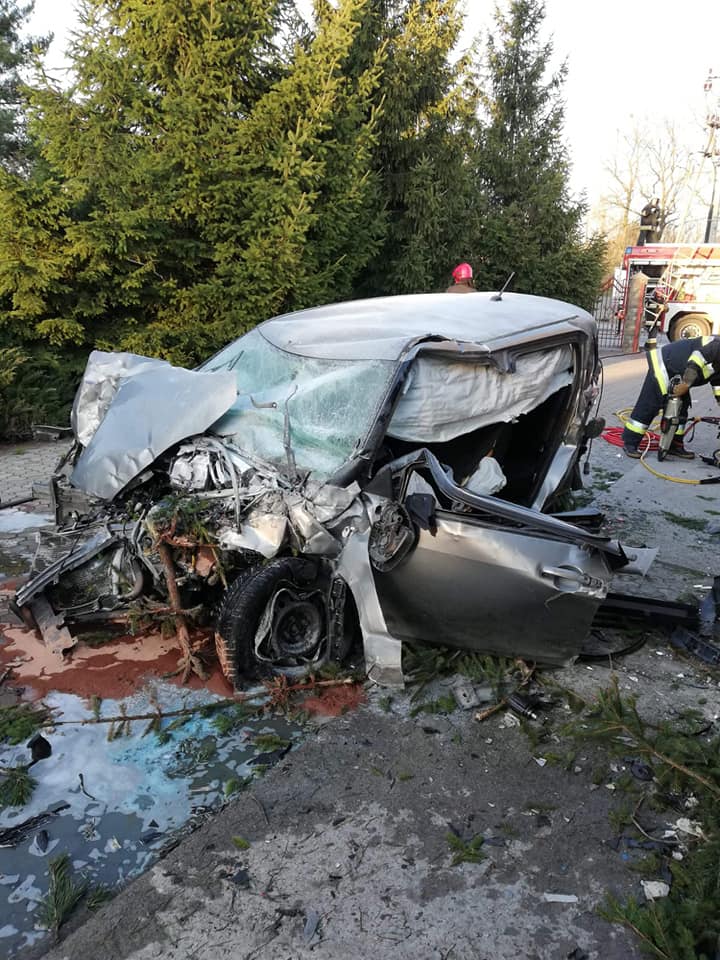 The Polish man wasn't the only person to make the news for flying last week. This French man went viral after he accidentally ejected himself from a fighter plane!