Consider yourself a skater? Or are you looking to learn how to skate?
Well, here's some really good news for you… The Skate Park at Circuit X, which is one of 4 exhilarating parks, is offering some of the best skating bowls in the UAE!
The Skate Park at Circuit X
The Skate Park is offering weekday slots for adults-only on weekdays to allow experienced skaters and BMX riders over the age of 13 to uninterruptedly practice their skills and tricks. The dedicated slots for adults are available on Sundays and Mondays, from 8pm to 10pm.
BMX riders will also be allowed to use the Skate Park exclusively during these hours, which makes for the perfect space to show off skills on your skates and bikes!
The park really has it all! With its urban art design giving it a true "street feel", the park a combination of terrain, featuring ledges, handrails, quarter pipes and bridges – you will not be disappointed!
What's also great about the Skate Park, is that it provides challenges for all skill levels in a safe learning environment, complete with high-quality equipment and experienced skaters, who also offer private lessons based on natural development.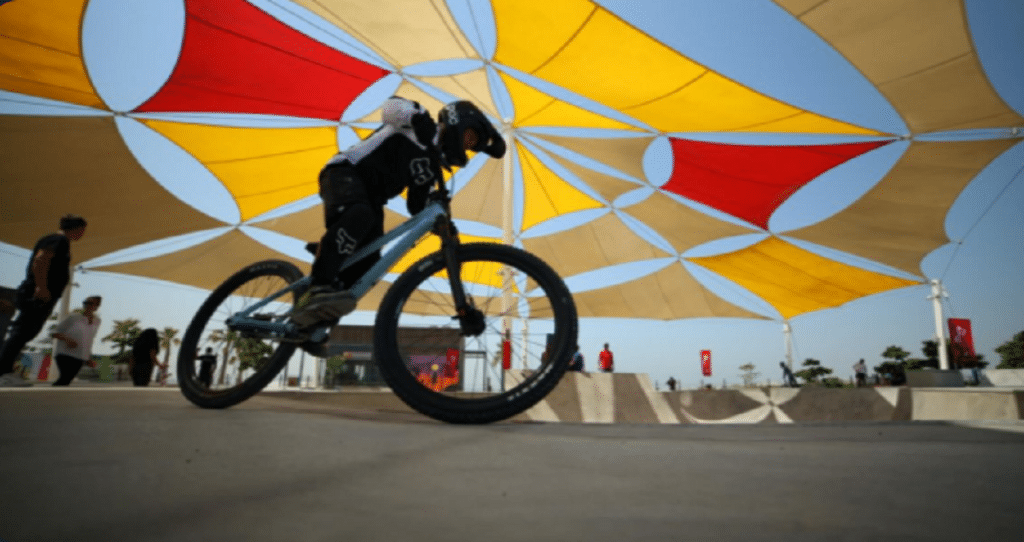 What You Need To Know About The Park
The park is located on the Marsana side of Hudayriyat Island, facing the absolutely stunning blue waters and views of the Marina. The Skate Park also hosts birthday parties (how awesome will that be?!) and corporate team building activities.
Entry to the Skate Park starts from just AED 40 and visitors over 13 years can bring their own skateboards, scooters and bikes, or rent one at the park.
Circuit X, Abu Dhabi's new outdoor adventure hub consists of 4 thrilling, fun and challenging experiences for all ages.
Sounds like loads of fun!