It's that time of year again as one of the regions largest music events, Emirates Airline Dubai Jazz Festival announces the first headliner of their 17th edition.
Snow Patrol announced as headliners
Fans of rock will be thrilled to hear that rock legends Snow Patrol are coming to Dubai this February! The Scottish alternative rock legends ruled the '00s, after their breakthrough debut album, 'Final Straw.' followed by the success of albums like 'Eyes Open,' 'Fallen Empires' and their latest album, 'Wildness.' Their discography boasts hit singles like 'Chasing Cars,' 'Take Back the City' and 'Called Out in the Dark.'
2019 edition to go on for three days
Hopes were the 2019 edition was going to be a ten-day event, after it made headlines earlier this year, about having an upgrade with more international acts. However, according to their website, the upcoming edition will follow the same three-day roster, from Wednesday, 20th February to Friday, 22nd February.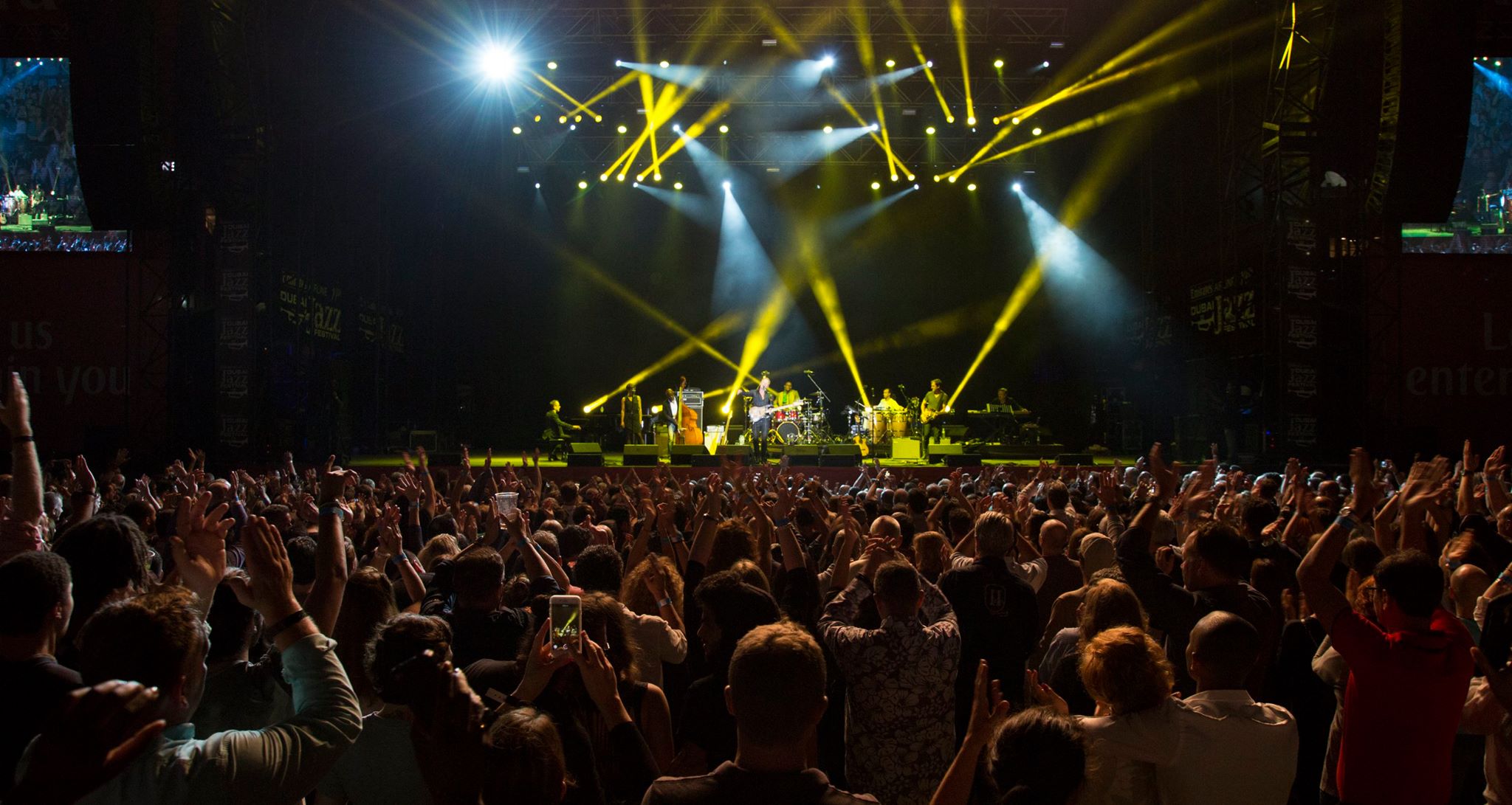 Photograph credit: Emirates Airline Jazz Festival
Specatular history of headliners at Emirates Airline Jazz Festival
Now in its 17th edition, the annual jazz festival boasts a history of iconic artists that have graced the stage. Previous performers include 'Africa' hitmakers Toto, Sting from 'The Police,' Latin Pop legendary Enrique Iglesias and Welsh crooner Tom Jones. The last edition hosted pop band icon Duran Duran, 'All Of Me' superstar John Legend and Latin pop royalty Ricky Martin.