The annual Hajj pilgrimage in Saudi Arabia has begun with crowds dramatically scaled back due to the Coronavirus pandemic.
International visitors have been banned from making the journey to Mecca. And while the normal Hajj attracts around two million pilgrims, this year's capacity is hugely limited, with only 10,000 pilgrims.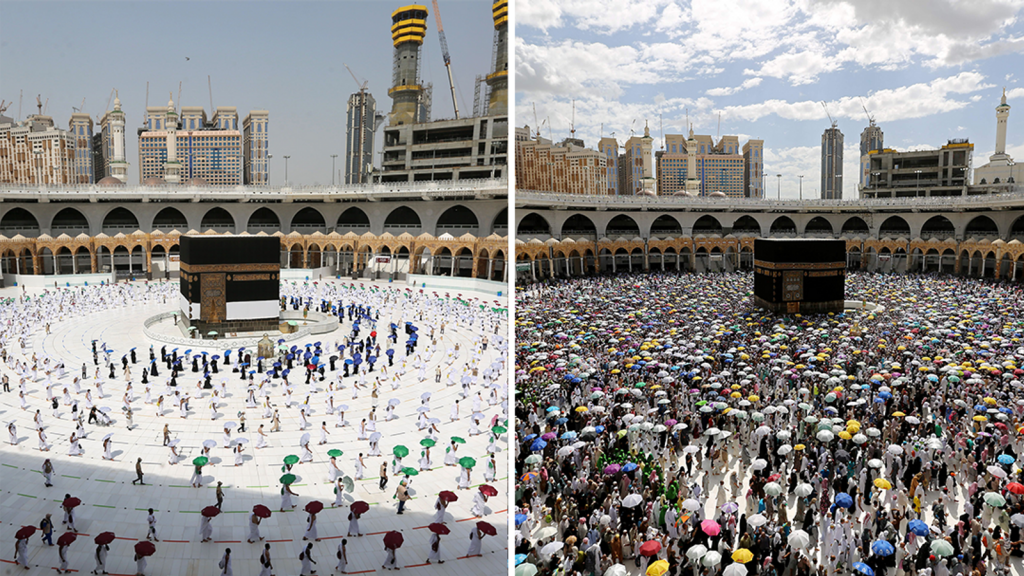 Those taking part will need to take a Covid-19 test in advance and a temperature check on site. Plus, they'll need to quarantine before the event at home and after the pilgrimage for four days in a Mecca hotel. And all those taking part need to wear a mask at all times.
Saudi Arabia has one of the largest Coronavirus outbreaks in the Middle East with more than 270,000 cases and nearly 3,000 deaths.
The country lifted a nationwide lockdown last month after tough restrictions came in force from March onwards.
Riyadh aims to become cultural hub
Staying in Saudi, the Kingdom is looking to move into the tourist and culture business by turning Riyadh into a travel destination.
More than $800 billion is being spent to help transform Riyadh into one of the Middle East's leading social and cultural hubs.
The money is going to double Riyadh from its current size and population. And make it a social and cultural hub for the country and the region.
Impressively, those plans include an opera house and public art shows.
It's all part of the country's Vision 2030 goals. And Fahd Al-Rasheed, president of the Royal Commission for the City of Riyadh, claims the makeover will be so bold that "we have not seen anything like it since Renaissance Florence."