Hate them or hate them (only jokes, Croc fans), Crocs are part of fashion and footwear world.
But while they've always been practical, they've started branching out into the fashion world. Although, just like their chips, that sentence should come with a pinch of salt.
Because the fashion giant they've teamed up with is none other than KFC.
Yes, as in Colonel Sanders. And these are toe-curlingly bad, never mind finger-lickin' good.
So, shield your eyes or hide behind the sofa and consider yourself warned before you see these bad boys, the KFC X Crocs Bucket Clog. A limited-edition shoe covered in a fried chicken print. Obvs. And yes, we did check it wasn't April 1 before publishing this story!
"Combining the unmistakable look of our world-famous fried chicken and signature KFC bucket, with the unparalleled comfort and style of Crocs, these shoes are what fried chicken footwear dreams are made of," KFC CMO Andrea Zahumensky said in a news release.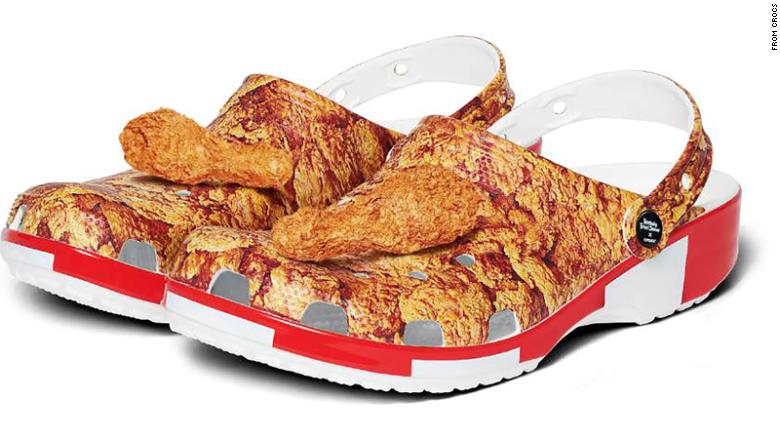 The collaboration is due out this spring and will cost $59.99. Or you could just customise your existing pair by leaving them to marinate overnight in a KFC bucket.
Just to clarify, the chicken drumstick on the shoe isn't to be eaten. But merely a fashion statement. They do, however, smell like chicken, which can only be a very, very bad thing come summer in Dubai.
For more weird and wonderful news, head to our dedicated Dubailad bizarre news here.