Oxfordshire's Blenheim Palace has been closed due to 'unforeseen circumstances' after a gang stole an ultra-luxe 18-carat gold toilet seat.
18-carat gold toilet seat stolen from UK Palace
Known as the "world's most expensive toilet," it's a fully functional loo cast from gold, created by Italian artist and sculptor Maurizio Cattelan. The seat is worth at least $14 million (AED 54m), based on current gold prices. More than 100,000 tourists have sat on it.
Last Saturday, the Blenheim Palace reported it as missing.
Photograph credit: Visit Heritage.co.uk
Palace flooded post-theft
Blenheim Palace announced its temporary closure after the burglary caused 'significant damage and flooding'.
66-year-old linked to theft
A 66-year-old suspect has been allegedly linked to the burglary!
UK Police are still on the search for the thieves, believing they used "two cars during the offence" and "are conducting a thorough investigation to find it and bring those responsible to justice."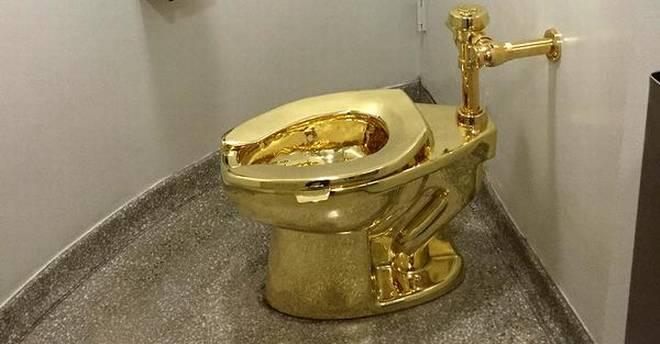 Photograph credit: PA