Residents and tourists landing at the Abu Dhabi International Airport(AUH) will be receiving special immigration stamps available only till the end of 2018.
Special 'Year of Zayed' stamps are out
Part of this year's national initiative to honour UAE's founding father, His Highness Sheikh Zayed Bin Sultan Al Nahyan for his centennial celebrations, the General Directorate of Residence and Foreign Affairs in Abu Dhabi launched special 'Year of Zayed' immigration stamps for passengers departing from and arriving at the Abu Dhabi International Airport.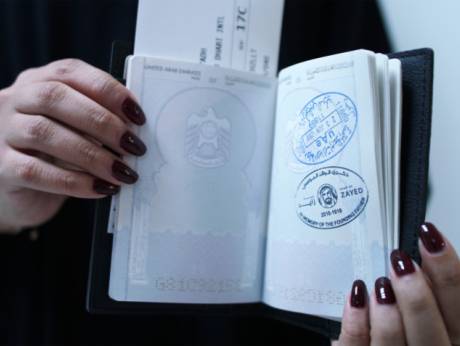 Stamps go in line with the national initiative
Numerous initiatives and campaigns were organized to honour the late founding father. Abu Dhabi Airports' Acting CEO, Abdul Majeed Al Khoori said "Our founding father Sheikh Zayed Al Nahyan established a policy and practice of welcoming international guests to our shores, as well as frequently travelling around the world for the considerable and impactful diplomacy that gained him global recognition. To have his image and legacy imprinted in passports travelling through Abu Dhabi Airport is a fitting commemoration as we celebrate the Year of Zayed and reflect on his values and principles."
Abu Dhabi International Airport won the best Airport in ME
For the second time in a row, Abu Dhabi International Airport won 2017's 'Best Airport in the Middle East' at the Airport Service Quality awards and was ranked 57th worldwide. Acting CEO Al Khoori said "We are honoured to have received such a high accolade for the second consecutive year. We consider ASQ awards as a key indicator to our performance and success as they are a transparent reflection of what our passengers think of us and our services.