Summer sessions are kicking off with a month-long apple festival at Pier 7's The Scene at their indoor summer garden.
Vast selection for apple enthusiasts!
The Scene's apple festival is beginning tomorrow and they've got Simon Rimmer from BBC Two for the launch. During the month-long brew fest, those who enjoy apple can look out for their exceptional variety of hops, cocktails and craft apples along with a selection of nostalgic classics from The Scene's snakebite collection. They've also got a stunning toffee apple fountain for kids, so you can enjoy brews with your pals while the kids enjoy their sweet apple in candy, chocolate and sprinkles!
Pop up bars and large screens, oh yeah!
With giant screens placed across the venue, sports fans won't miss a second of the live action of the upcoming English Premier League and the Ind-Eng test series, along with fresh brews served. It's a picnic themed concept wherein they've got picnic bench dining on freshly cut grass and pop up bar, accompanied by screens streaming live sporting action. The good part, everything's indoors!
Deals are available for Dhs99 and Dhs175
Here's the breakdown during the apple fest, you can avail tokens for five beverages, for Dhs 175, which can be redeemed from the pop-up bars, whilst you munch to three bar bites, for Dhs99. What's more, there are dining options as they're serving a range of what they call "apple-tisers".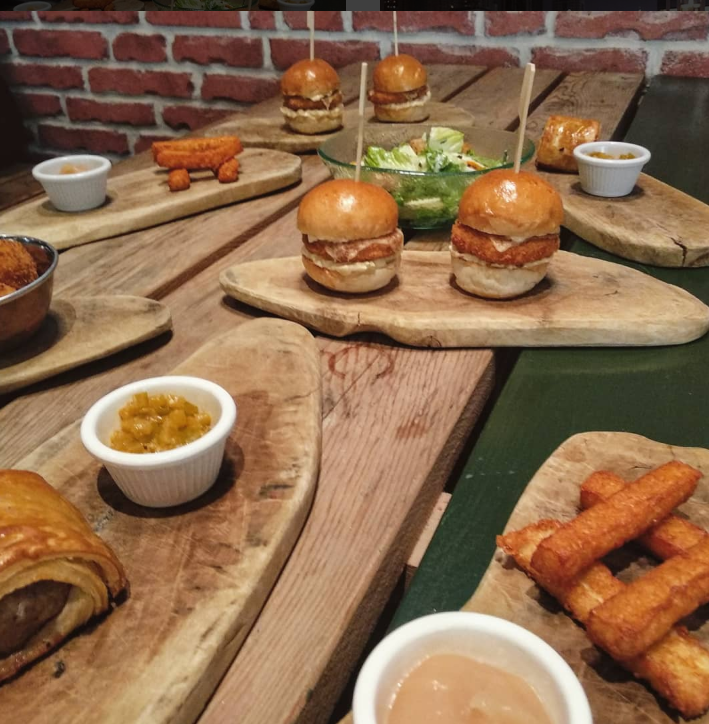 Plus, there's a chance to win big!
If brews are your thing, you're in for a chance to win. You'll be given a Scene Passport and for every brew selection you have, you get a stamp on the passport. The first one to have their entire brew selection and get all the stamps wins a bar tab worth Dhs1000! Reminder, the fest begins tomorrow!
Back-to-back line up of festivals
Summer season is getting whole lotta' better at The Scene, they've got a lineup of three festivals happening. First off, the apple brews festival is happening from August 1st to August 31st, then, The Scene is turning into a huge yard of grapes during September for a grape fest, serving a selection of grapes and bubbles paired with a range of mouthwatering meals, followed by a hard beverage festival happening throughout October, where they've got a team of mixology marvels serving a great mix of spirits.