While the automobile industry is switching from diesel and gasoline vehicles to electric vehicles(EVs), America's legendary biking giant Harley-Davidson is also switching to a new dawn or motorbikes.
Project Livewire is now a reality
Perhaps the most experimental bike from the lineup, it's got a big deal of game-changing features. Four years ago, Harley-Davidson stunned the biking world with the introduction of the 'Project Livewire' prototype, which would be an EV and here it is ready for its release next year. Harley-Davidson describes the revolutionary bike having "instant torque and thrilling acceleration." The game-changing bit is that it doesn't have a clutch-it's just "twist and go."
Rugged 'Pan America' for off-road, hell yeah!
Don't be surprised if you'll see bikes at deserts instead of 4x4s in the coming years because with rugged up looks and a powerful 1250cc engine, the 'Pan America' model is Harley-Davidson's first adventurer tourer bike. The best part, it's an off-road motorbike, perfect for bikers planning for a cross-country adventure. It's releasing in 2020.
Gear up for the stunning Streetfighter model
Harley-Davidson is coming up with a futuristic 'Streetfighter' equipped with a V Twin 975cc engine, hoping to attract young bikers to the middleweight bike with its sleek design and powerful performance. The legendary bike brand will be releasing Streetfighter by 2020 and expand its product spaces through 2022.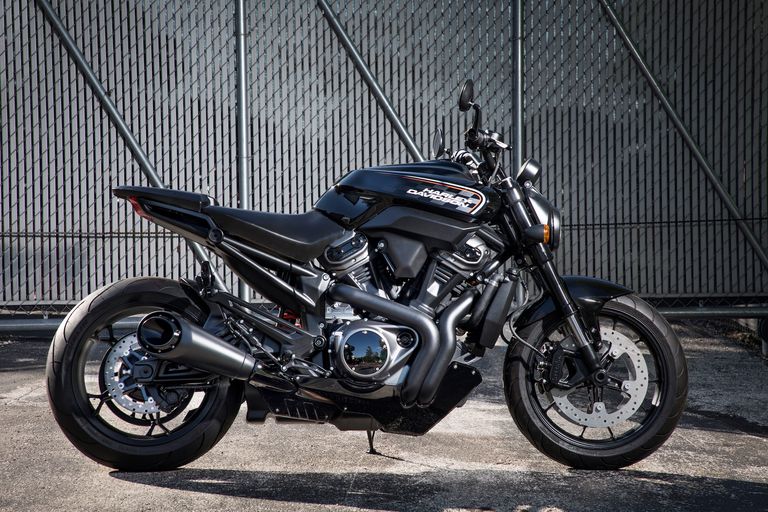 Classic Harley is there to remain
What's Harley-Davidson without its iconic chopper design? The classic Harley design has been remade for our millennial generation, with a lowly bold build and with a power of 1250cc. Compared to the rest of the lineup, it's unquestionably the most typical Harley bike, and they call it "pure performance." It's planned to release in 2021.