Music streaming giant Spotify is expanding to the MENA region for the first time and Dubai is going to be their home for operations.
Most downloaded music app
Competing with music brands like Soundcloud, Shazam and Amazon Music, Spotify tops the list as the most downloaded music app, with 15 million users and 71 million paid users, according to digital market intelligence website Similar Web. Their ratings show Spotify on top of the music category, followed by GO Music and Deezer.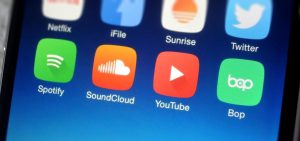 Microsoft recently purchased Spotify
Last month, technology mogul Microsoft acquired Spotify for a whopping USD41.8 billion(Dhs 153 billion) after discontinuing Groove Music last year. This puts Microsoft in music world competing with the likes of Apple with Apple Music, Amazon with Amazon Music Unlimited and Google's YouTube premium streaming service.
Spotify is worth $30B after IPO. Reminded that this is another place where Microsoft was ahead of the industry but our culture killed us. #ZuneMusicPass

Thankfully I don't see us making similar mistakes in the Satya era

— Dare Obasanjo (@Carnage4Life) April 4, 2018
Hulu and Discord has offers with Spotify
Currently, the music streaming has an offer for its premium customers, who can avail video-on-demand Hulu's streaming library services as well as show your friends the music you're listening too on the Discord app. They also collaborated with BBC on coming up with the Playlister service letting listeners identify music they hear on BBC and hear it later while Uber came up with a collaboration wherein its passengers can play the music during rides.
Spotify is hiring for its Dubai office
Attention music enthusiasts! Spotify is looking for someone with "deep knowledge of music and culture" and with a "strong network within the Arab music and entertainment industry", for their position as 'Senior Editor Middle East and Africa.' This could be the chance for you if music defines you!