Summer season is in full swing, and it raises the age-old question, where do you go to beat the heat? We've rounded up our top picks of indoor activities to check out in Dubai as the city swelters.
Jumble: Explore a giant indoor maze
Location: Al Barsha
Price: From Dhs 175
About: Our top pick. Jumble is like a mega hybrid of the Crystal Maze, it boasts the ultimate indoor challenge experience, with a line-up of mentally and physically tough obstacles. Expect to be immersed in a multi-sensory experience. We recommend going there with a minimum group of three to six.
Ski Dubai: Zipline in sub-zero temperatures
Location: Mall of the Emirates
Price: From Dhs 150
About: Ski Dubai's Snow Bullet zip line propels guests through 150 metres of pure adrenaline, 16 metres off the snow-covered ground. There's a whole host of attractions to check out at the ice-cold tourist attraction, like the snow park, ski slope and the Avalance café too.
The Smash Room: Seek & Destroy
Location: Al Quoz 4
Price: From Dhs 75
About: Unleash your inner rage by breaking stuff at The Smash Room. They let guests unbind their anger by destroying old electronics, glass items, and furniture. If you're known as the tough guy or person with anger issues in your group, this one's for you.
Chillout Ice Lounge: Sip a cup of hot chocolate at -6° C
Location: Times Square Centre
Price: From Dhs 80
About: Keeping things fun and frosty, the Chillout Ice Lounge serves select beverages, a continental menu and desserts at sub-zero temperatures. Their interiors are decorated with a whole host of illuminated walls, sculptures, chandeliers and portraits carved from solid ice. Don't worry about dressing like an Eskimo, because they offer complimentary thermal coats, gloves and shoes.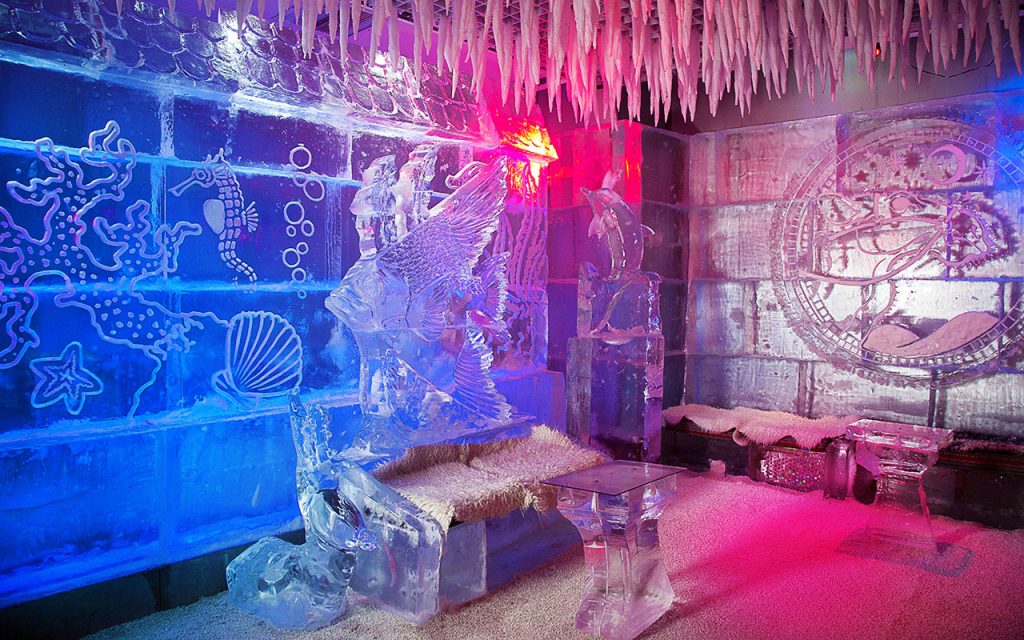 iFly: Defy gravity
Location: City Centre Mirdif
Price: From Dhs 175
About: It's a bird, it's a plane, no it's you! the indoor skydiving simulators gigantic fans lets guests fly three metres off the ground at their double vertical wind tunnel. It's similar to a cross between skydiving and bungee jumping. Let us tell you, this isn't one for the faint-hearted.