Preparations are nearing completion for the 11th Mubadala World Tennis Championship, which gets underway from 27th-29th December at Zayed Sports City.

World class line-up
Since Mubadala World Tennis Championship's inception ten years ago, they've hosted some of the biggest names in the Tennis world. This year is no different, featuring a star-studded line-up including Novak Djokovic, Dominic Thiem, Karen Khachanov, Kevin Andreson Hyeon Chung, Rafael Nadal and the Williams sisters.

Grand prize of $250,000
At stake for the world's top tennis players at the Mubadala World Tennis Championship, is a whopping $250,00 dollars (AED 918k). Day three will decide who receives the purse. All eyes will be on Zayed Sports City, when the finalists battle it out on the clay from 7 pm on Saturday, 29th December.

Kevin Anderson returns as defending champion
South Africa's Kevin Anderson returns to Mubadala World Tennis Championship as defending champion and Rafael Nadal's heir. The then world No 14 defeated Spain's Roberto Bautista Agut in straight sets 6-4, 7-6 (7-0). He returns to Abu Dhabi in red-hot form this edition, as world No 6 and 2018 Wimbledon finalist.
Most Mubadala titles won by Rafael Nadal
Spanish superstar Rafael Nadal will be looking to defend his record for the most Mubadala titles in the 11th staging. His record boasts four titles, winning them in 2010, 2011 and twice in 2016. However, his record stands at risk of getting tied with Serbian ace Novak Djokovic, who has three tiles to his name and returns fresh after winning this year's Wimbledon.

Autograph sessions and clinic courts with modern greats
Aspiring tennis players have the chance to take part in Mubadala World Tennis Championship's clinic courts, hosted by star players. The clinics start from 12 pm till 2:30 pm. What's more, fans have a chance to meet and greet with the tennis stars during autograph sessions at afternoons. Timings vary between 2:30-3:30 pm. You can check the schedule here.

"Strongest lineup" for Mubadala World Tennis Championship
Flash Entertainment, the organizing team behind Mubadala World Tennis Championship term this year's line-up as their "strongest lineup" the event has witnessed. John Lickrish, CEO of Flash Entertainment says:
"This is possibly the strongest lineup MWTC has seen in its 11 year history – not only will fans get to see the world's top, men's players, including World number one and two, battle it out for the top spot, but they'll also get to see Serena and Venus Williams take to the stage in what is set to be one of the most exciting, female, sporting events in the Capital's history."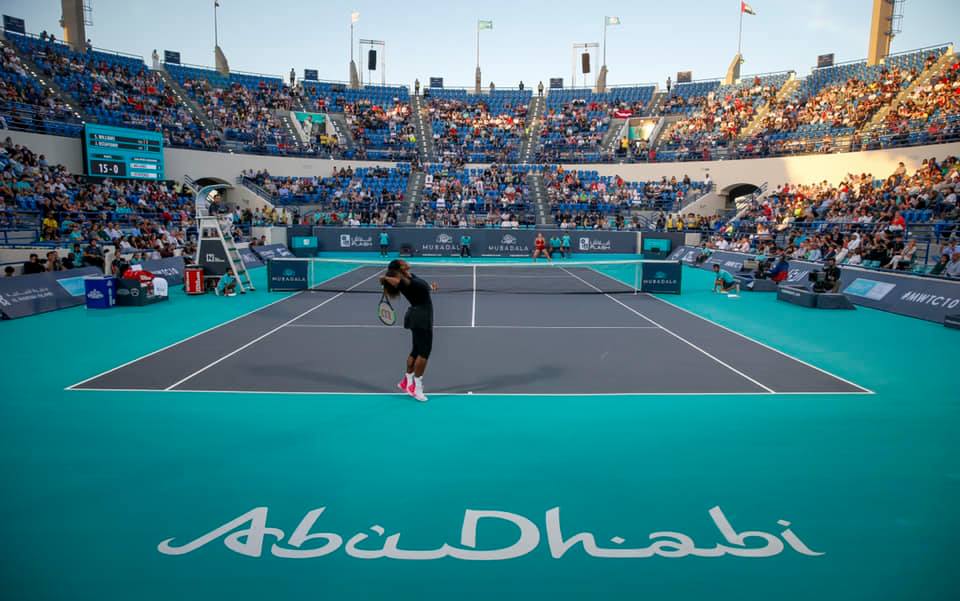 Tickets are priced from Dhs 75. You can get them here.