If ever there's been a year when you need to treat yourself, it's 2020 which is why we've rounded up the best food and restaurant deals in Dubai.
Plus, eating out helps those restaurants, cafes and bars that struggled so much earlier in the year with the pandemic.
STK are making midweek life a lot easier as if the boys buy the dinner and drinks, the girls go free.
We're always chivalrous at DubaiLAD, but this deal ups the ante.
So round up your date and head down to either STK Downtown or STK JBR for this cracking deal. For every main meal or drink bought by the guy, the lady gets the same for free. It's pretty simple, which is why you'll be seeing us down at STK on Wednesday night from 6 pm.
Eat in to help Beirut
Food delivery service Deliveroo has launched a Lebanese Crisis Relief campaign to help out in Beirut which was devasted by the blasts last week. And Deliveroo in Dubai will match every AED donated via their food app and donate the money to the Emirates Red Crescent.
Pool day and dinner?
It's slap-bang in the middle of pool season in Dubai – we start to get nervous if we're any further than 20m from a temperature-controlled pool at the weekend.
So make the most of this amazing deal at Gordon Ramsay's Hell's Kitchen restaurant at the Ceasars Palace Bluewaters Dubai. Head down between Sunday and Wednesday and sign up for a day at their pool including a two-course meal for just AED249.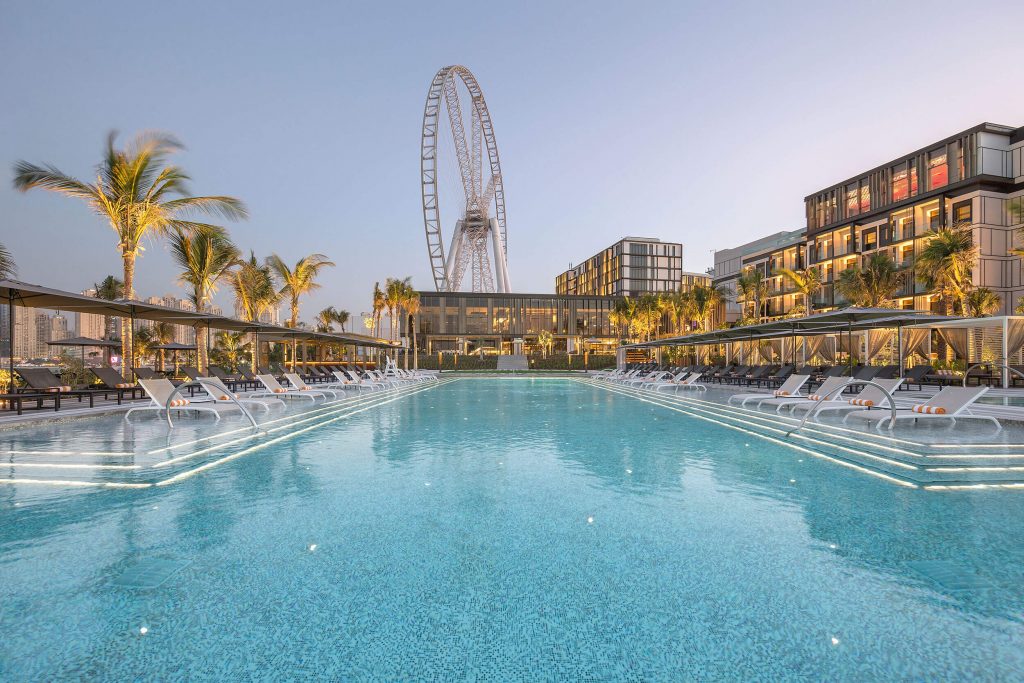 Go Brazilian for brunch!
While holidays aren't on the cards for most people for a while yet, you can disappear to Brazil for four hours every weekend thanks to Fogueira's new Brazilian Churrascaria brunch experience.
The brunch is AED179 with soft drinks and AED229 for house drinks and cocktails and includes classic South American dishes like slow-cooked short ribs, Pao de queijo, a sumptuous soft and pillowy cloud-bread and Fogueria's signature lamb chops. We're literally drooling as we type this.
And the action all takes place on the 35th floor of the Delta Hotels by Marriott Jumeirah Beach where you can sit on the roof terrace and drink in the views or head indoors to the gorgeous restaurant.