The UAE calendar is loaded with a whole host of big events this December including tournaments, live concerts, and much more. Get out and have some fun with our guide to what's going on in the UAE.
Dubai Muscle Show
Where: World Trade Centre
When: Thursday, 5th-Saturday, 7th December
Tickets: Dhs 50-500
About: Back for a bigger edition from a one-day to a three-day event, the Dubai Muscle Show features a slew of bodybuilders live in action alongside competitions for attendees to participate in and win big, as well as meet-and-greets, interactive sessions and workshops.
Seven-time Mr. Olympia winner Phil Heath, three-time Arnold Classic Winner Kai Greene, Egypt's Big Ramy, 4-time Mr Olympia Jeremy Buendia and an extensive line-up of athletes will headline this edition.
Photograph credit: Dubai Muscle Show
You can still get tickets- click here for yours!
Sole DXB
Where: Dubai Design District
When: Thursday, 5th December-Saturday, 7th December
Tickets: Dhs 245-375
About: Dubai's homegrown urban festival, Sole DXB makes a return this year with a huge line-up of fast-rising underground artists performing live, indie-film screenings, live DJ sessions and a new collection of street-inspired fashion by famed brands like Adidas Originals, Diesel, Birkenstock, Skullcandy, New Era, Levi's, Puma, and many more.
This year's international headliner line-up includes a mix of artists all the way from Jamaica to New York to London and Nigeria, bringing various genres like Hip-Hop, Grime and rap.
Get your tickets here.
Emirates Airline Dubai Rugby Sevens
Where: The Sevens Stadium
When: Thursday, 5th December-Saturday, 7th December
Tickets: Dhs 300-600 during the weekend
About: Now in its landmark 50th edition, the Emirates Airline Dubai Rugby Sevens is going all out hosting 300 teams this tournament, alongside live entertainment at the venue and a dedicated Rugby village. As if the vibrant atmosphere isn't enough, they're also hosting Aussie pop icon Kylie Minogue for a live performance on the closing night.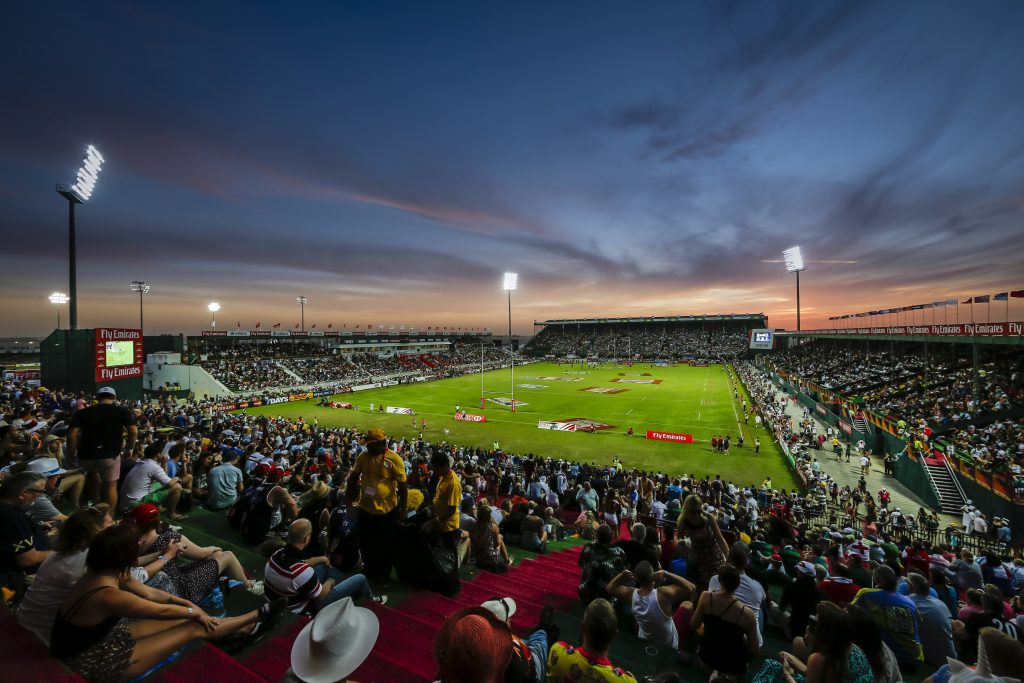 Click here for tickets.
Mubadala World Tennis Championship
Where: Abu Dhabi International Tennis Centre
When: Thursday, 19th-Saturday, 21st December
Tickets: Dhs 100-1,975
About: There's a great deal of hype surrounding this year's Mubadala World Tennis Championship, headlined by some of the biggest names on the ATP and WTA circuit. This edition will witness a mix of next-gen stars squaring off versus modern greats, including world number one Rafael Nadal, former Grand Slam champion Maria Sharapova, number four-ranked Daniil Medvedev, Stefanos Tsitsipas, Gael Monfils and Amanda Anisimova.
Apart from the live sporting action, there's a lot more going on at the weekend-long event, including meet-and-greets, clinics and live entertainment.
Get your tickets here.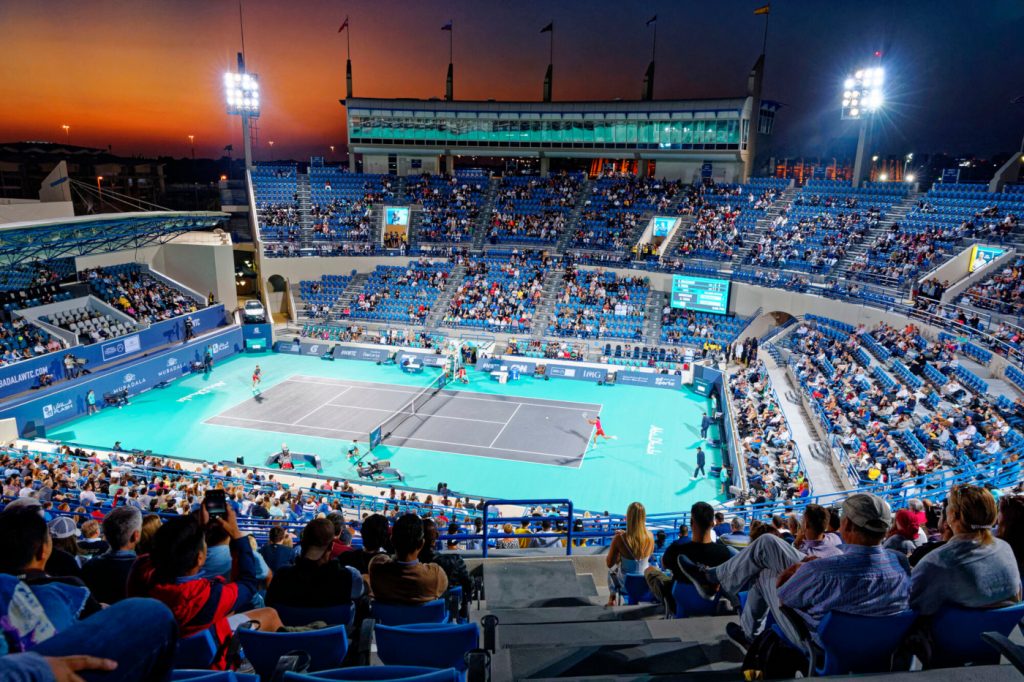 Resolution by Night
Where: Yas Island
When: 31st December, 2019
Tickets: Dhs 350-1,550
About: Abu Dhabi is about to go 'Finesse' this New Year's Eve as chart-smashing singer Bruno Mars is bringing his '24k Magic' to the capital for a high-energy music festival as we bid farewell to 2019. Apart from dancing to some hits like "That's What I Like," "Locked Out of Heaven," "Uptown Funk," "Just The Way You Are" and "Grenade," there's a slew of attractions at the venue which event-goers can look forward to, including a 300-metre inflatable, host to 40 obstacles and an 18-metre slide as well as a line-up of epic performances.
Click here to get your tickets.
Hopefully these events will be enough to keep you suitably busy in the UAE this December! Check out our party and sport section for more updates on what's on.