Dubai is no stranger to out-of-this-world buildings and architecture, and the finished Expo 2020 Dubai metro stations are another example.
The stations on the Expo 2020 line have now been finished. And they look amazing. And like scene-stealers from Star Wars or Star Trek.
The 15km Route 2020 line runs from Jebel Ali via the Gardens, Discovery Gardens, Al Furjan, Jumeirah Golf Estates, Dubai Investment Park.
Just check out the lights, reflections and gizmos in this shot. In fact, we can imagine this being used in a new music video, it's so shiny and bling!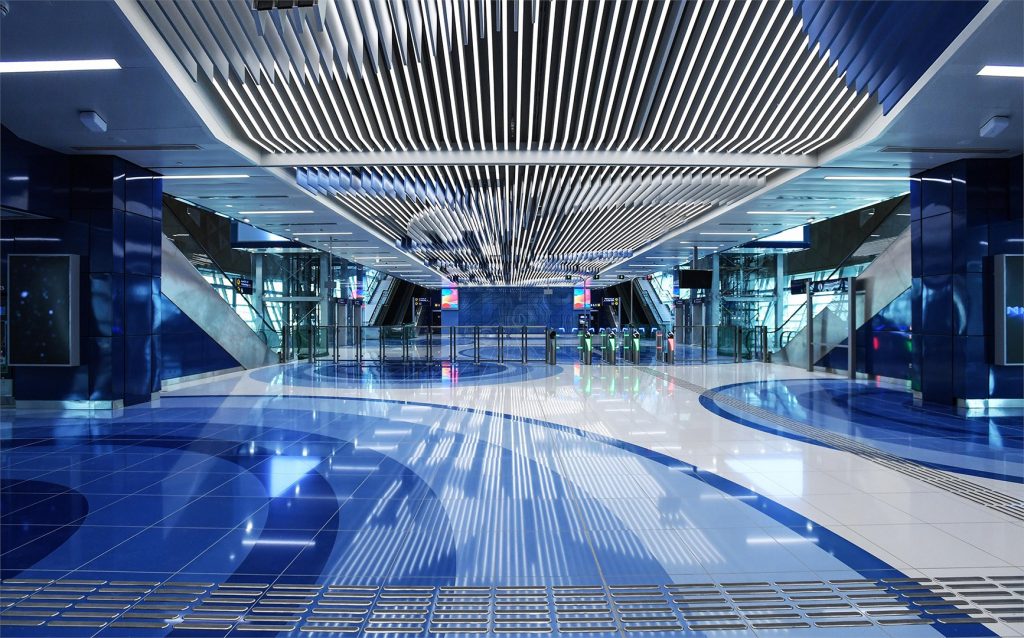 In total, 12,000 engineers have worked on the stations for over 80 million hours. And the AED11 billion project looks stunning.
Fittingly, the Crown Prince of Dubai Sheikh Hamdan was one of the first to get a guided tour of the new metro stations.
Countdown to Expo 2020 Dubai
Expo 2020 Dubai has begun it's one-year countdown for the second time.
And while it might be taking place in 2021, the name remains the same – Expo 2020 Dubai.
The huge event will run from October 1 to March 31 and showcase some amazing technology, art and design from 192 countries from across the world.
The main themes for next year's events are energy, smart cities, global challenges, sustainability, agriculture and now health. And it will be the first Expo in the Middle East, Africa and South Asia.
To date, more than 210 million work hours have been spent on the site. And the team are looking to bounce back after having to postpone the event by a year.
"Expo 2020 is fully prepared to host a global celebration of humanity's resilience, creativity, culture and innovation – a tribute to the resilience of humanity, its ability to innovate, and pursuit of optimism in the face of adversity."