JBR might well be the perfect place to live, even for extreme sports fans.
There are shops, clubs, pubs, cafes and gyms all a short stroll away. And there are plenty of ways to get your adrenaline going without even hopping in a cab or on the metro.
Which is why we've put together this list of must-do activities in JBR before the summer heat comes.
Aquafun Water park JBR
Top of the list has to be Aquafun Water Park. An inter-connected series of slides, rafts and more than 70 blow-up obstacles, it's insanely fun. Just take a look at our Dubailad intern Khalid in action below. It literally looks like the best thing in the world. In fact, we're typing this from the top of one of the slides right now, wheeeeeeee!
Located halfway along JBR, Aquafun bills itself as the 'World's Biggest Inflatable sport water park.' And it's spelt out in the letters I Love Dubai, which is…
a) incredible marketing and
b) all too true
The park is open year-round, with unlimited day passes starting from AED110. And the best thing about the park is it can be as extreme or as relaxed as you want it.
Hydro Water Sports Dubai
Hydro Water Sports near the Ritz Carlton Hotel ups the extreme sports action in JBR with a turbo-boost. Using new waterjet technology, you can literally fly over the water like Superman (or Aquaman, we suppose).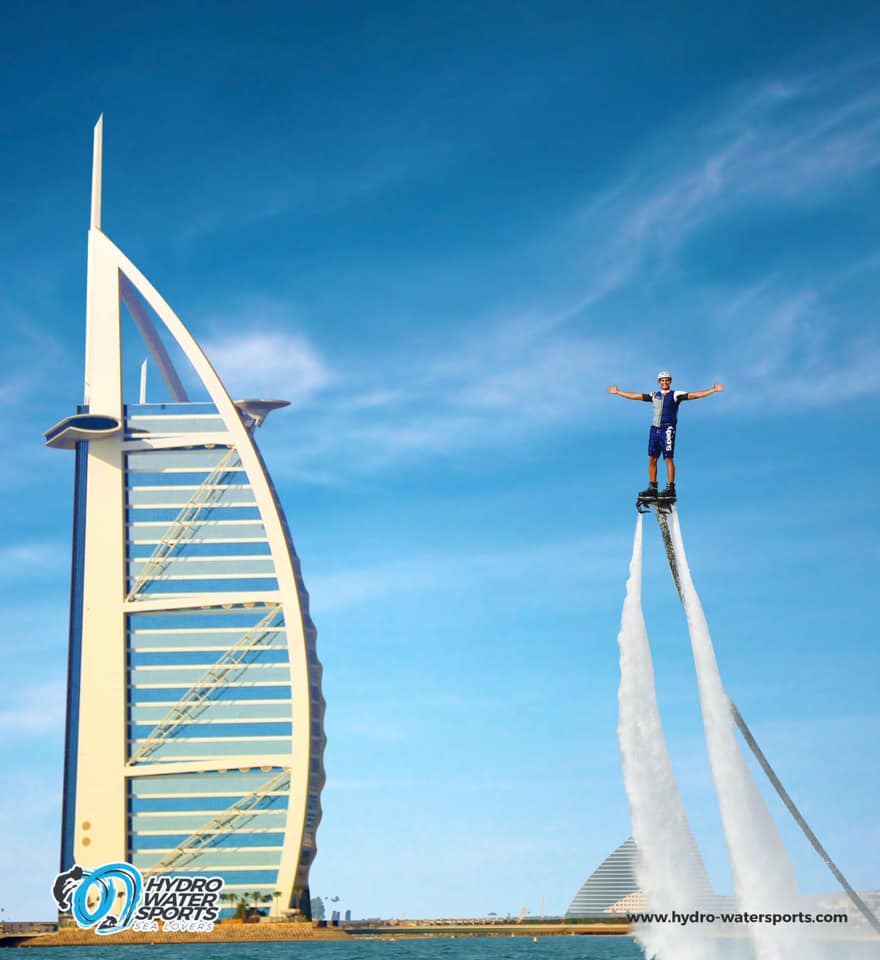 There is a range of different sessions available including Flyboarding, Jetpacks, Jetovator, Flyride and Hoverboard, and they're all as fun and cool as each other. Prices start from AED250 for a 15-minute session, but be prepared to go bankrupt – this is seriously fun stuff!
Flying Cup
While some might not strictly consider this an extreme sport, we'd like you to say that to someone terrified of heights.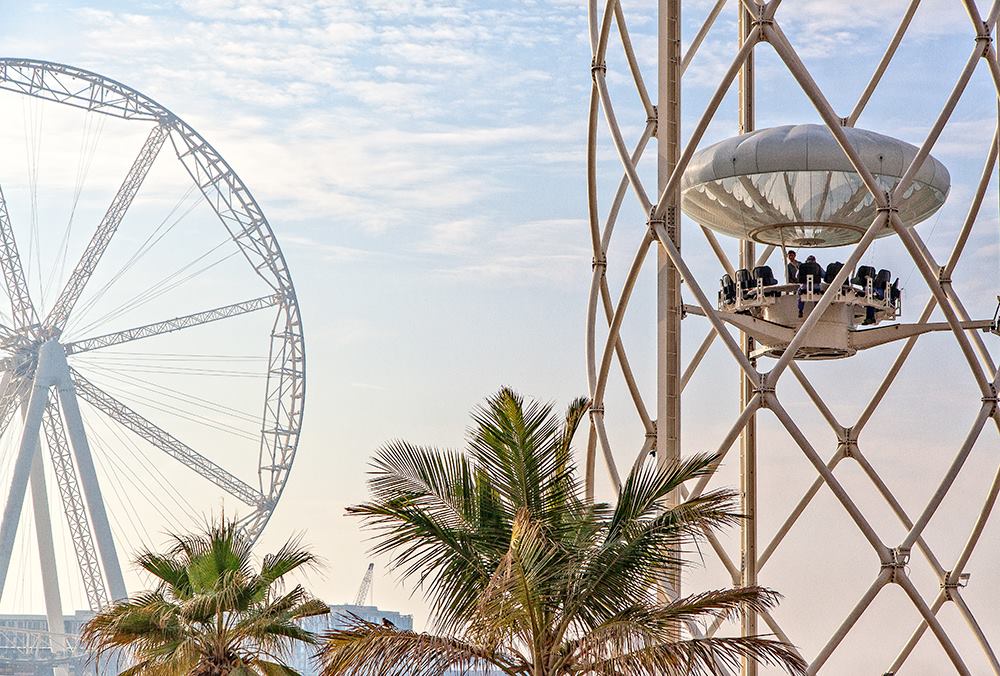 Perched 40m in the sky, The Flying Cup is a unique way to see the city beneath you while your feet gently dangle in the sky. You can also have some food and drink while you're up there, including popcorn, nachos and even a coffee. Although we'd argue that a stimulant like coffee might be the last thing you need…
Jet Skiing
Last, but by no means least, is Jet Skiing. It might be one of the oldest forms of water sport, but the thrill of doing around 30mph on water is still hard to beat.
Sky and Sea Adventures in JBR do a range of jet ski options, including single and doubles and even a jet ski safari.
And if you're feeling amped and pumped after reading all that, check out this video of Emirati athlete Mohammed Baker skydive swoop under a bridge.