If the queues at the gas station are more than just a minor inconvenience for you then you're in luck as there's a new app in Dubai that delivers fuel directly to your car!
We all have that mate who at one point has said "Wouldn't it be great if there was a service that delivers fuel to your car" Well the guys at CAFU have made it a reality.
Fuel delivered to your car
Picture this. You leave for home during rush-hour traffic and your car is nearly out of fuel. You're stressed about getting to the nearest gas station, only to see lanes of cars waiting to top up their tank.
Think about it, you're technically burning gas, to refill gas. Homegrown concept Cafu is making things easier by delivering fuel to cars wherever they park, so you literally don't have to move when your tank is close to empty.
Get Dhs 100 cashback on fuel by referring a friend
If this epic service isn't enough Cafu is also rewarding users with a Dhs 100 cashback, just by referring the app to a friend who tries it!
The future is here!
Refilling fuel is as easy as tapping the app, requesting gas, pinning your location and Cafu's mini fuel tankers will refuel your car while you're at work, at a party, grocery shopping or just at home munching on shawarma and binge-watching Netflix. Just make sure to leave your petrol cap open.
No margins on fuel prices
Cafu offers Special 95 and Super 98 at the same rate as UAE's fuel prices. However, they charge Dhs 18 per delivery.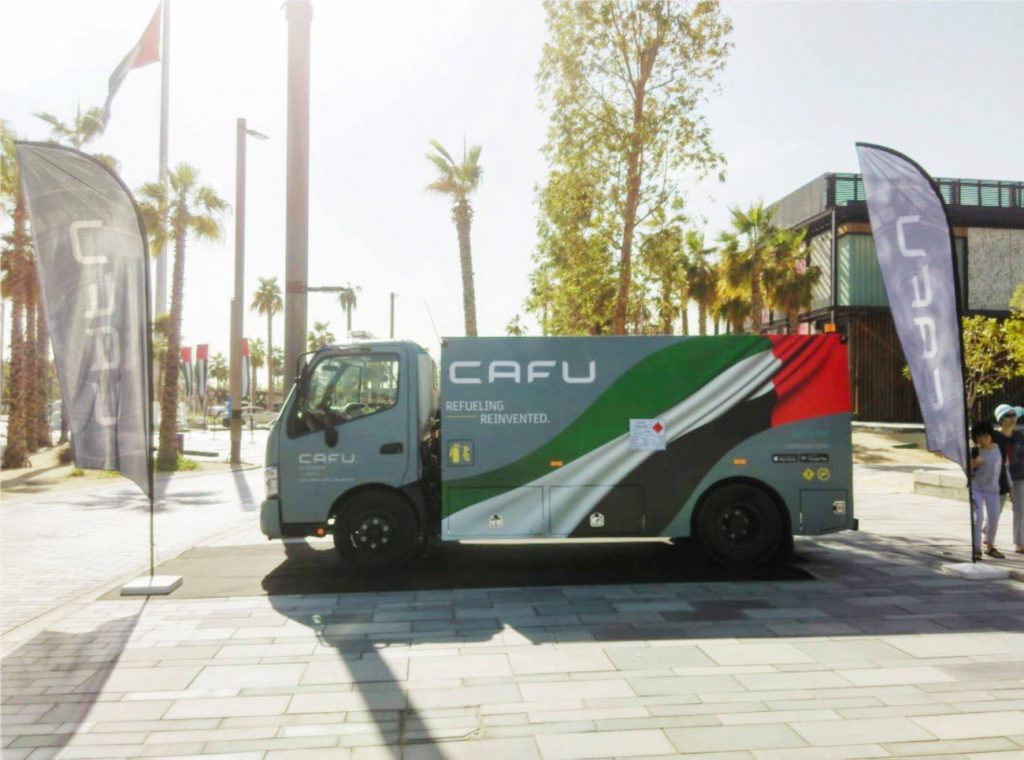 AED 100,000 worth of holiday vouchers up for grabs through Cafu
Cafu is giving away a whopping AED 100,000 in holiday vouchers right now. You could be in contention winning too! All you have to do is download the app and refer it to as many lads and ladettes as possible.
Download the Cafu app on the Google Play Store or on the App Store.