An architect who showcased his stunning version of a city of the future in Dubai last year says there's still interest in getting them built.
Italian architect Luca Curci showcased his stunning Link cities in Dubai last year. And his stunning 750m-tall vertical city that can hold 200,000 people quickly drew a lot of attention.
The Link is a series of inter-connected superstructures. Each building is a self-contained unit containing offices, government buildings, hospitals, schools and universities. They're zero-energy buildings and will include 120,000 trees and two million plants. Each structure is designed so you never have to travel more than five floors to get access to anything you want.
And he told The National that despite the pandemic, there was still a lot of interest in his designs of what a city of the future could look like.
"This project is perfect for hard times like these," he said.
"If there are future pandemics the economy won't stop because everything people will need, like pharmacies and stores, will be within five floors and they won't have to leave their building."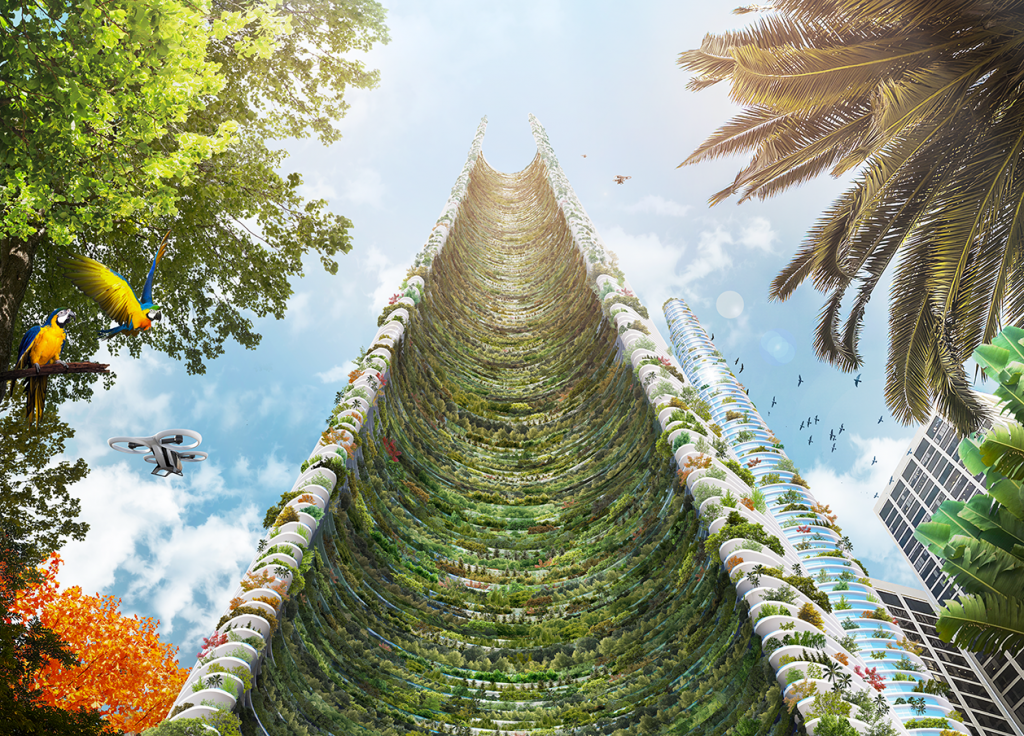 The supertall skyscrapers would also help prevent urban sprawl. Meaning you wouldn't need to take a taxi for 90 minutes to get from one side of Dubai to the other! Then again, your ears would probably pop several times on the lifts to the top. And imagine the queues if the lifts broke down!
Cursi showcased his incredible designs at the Knowledge Summit in Dubai last year. And even though they'll cost tens of billions of dollars to build, he's still had a lot of interest in them this year from the private and public sector in the UAE.
The DubaiLAD team are very interested. We'll take a ground floor flat though, we're not great with heights!