Getting married is something most of us only do once, so like this Dubai dude, it's worth getting it perfect first time when you ask the question.
And there's no doubt that Matteo Boffa smashed it when it came to his marriage proposal.
Matteo surprised his bride-to-be with a diving trip to The Lost Chambers at Atlantis. So far, so ordinary.
But while they were diving in the waters, he helps her discover a note hidden in the sand.
And that note read 'Megan, will you marry me?' She says yes (swoon!) and the pair have an underwater snog while some fish look on.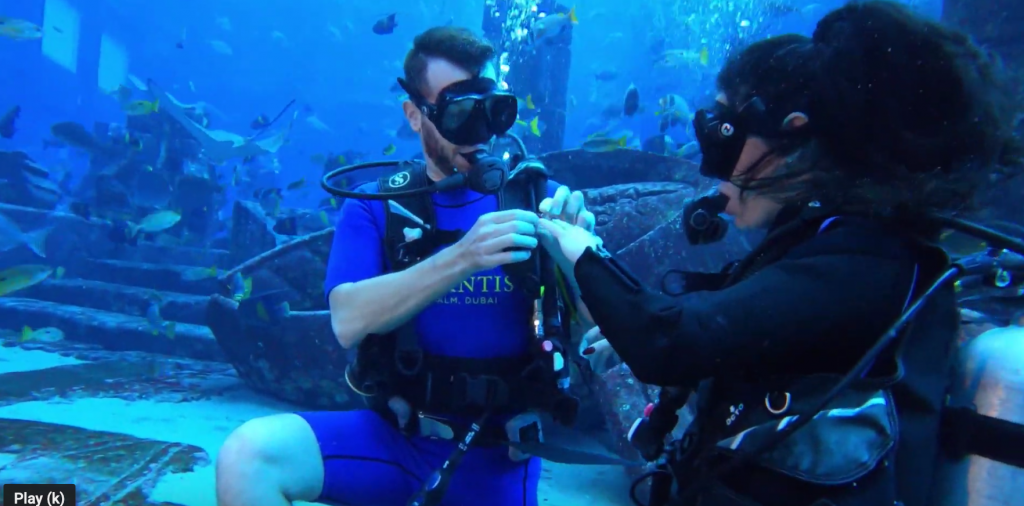 Check out the amazing video to see how it all happened.
Congratulations to Matteo, an honoury DubaiLAD and his fiance Megan.