From parties to fitness and gaming, there's a massive line-up of events one can look forward to in the UAE this weekend.
Go Frank Yourself
When: Thursday, 25th October
Where: Toy Room Dubai
About: Soho Garden's party hotspot Toy Room Dubai is hosting a party full of madness and naughtiness with Frank, the wildest party animal in town. Partygoers can expect a set of party bangers by DJ Pepelz, the hottest DJ sensation of Dubai, with collaborations alongside A-list rappers like Rick Ross, Timbaland, Busta Rhymes and The Game. For reservations, contact 052 463 3338 or email reservations@toyroomdxb.com.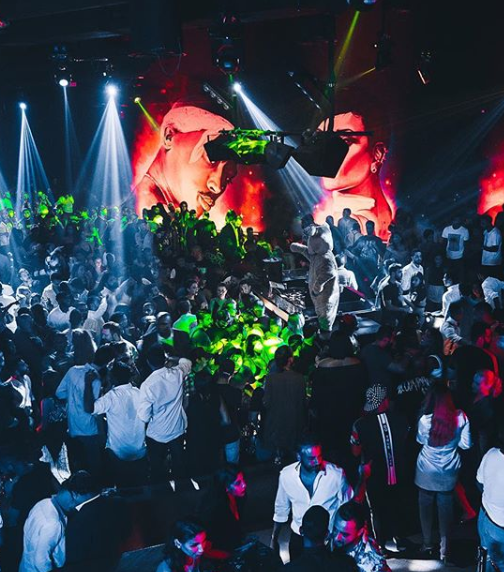 Games Con
When: Thursday, 25th-Saturday, 27th October
Where: Abu Dhabi National Exhibition Center
About: UAE's ultimate gaming festival is taking place in Abu Dhabi this weekend! The three-day event will be headlined by famed voice actors Doug Cockle from 'The Witcher' and Lucie Pohl from 'Mercy', alongside Youtube gaming royalty, Syndicate and Miniminter.The event is also hosting a Fortnite challenge and an Anifest pavilion, entirely dedicated to Japanese culture. Tickets available here.
Sasha live
When: Thursday, 25th October
Where: Soho Garden
About: Dance legend DJ Sasha is headlining Soho Garden tonight. The veteran Welsh DJ has had an illustrious career on the scene, with a Grammy nomination and multiple Dance Music and DJ Mag accolades to his name. Local acts Jixo & Danz, Jean B IAm, Mar+Mer and Adam Graca join the party too. For reservations, contact 052 388 8849.
Red Bull 3Style DJ showcase
When: Thursday, 25th October
Where: Zero Gravity
About: Dubai's famed beach party destination, Zero Gravity is hosting Red Bull's 3Style DJ master mashup showcase headlined by their current champion, Dj Damianito, alongside previous qualifiers DJ Grandtheft and A Skillz and Krafty Kuts. Partygoers can expect an lit' set by the turntablists from 7 pm till midnight. Evening brunch packages are available too. For reservations, contact 055 500 9111 or email info@0-gravity.ae.
Dubai Fitness Challenge opening weekend
When: Friday, 26th October-Saturday, 27th October
Where: Festival City
About: Sheikh Hamdan's flagship fitness initiative, Dubai Fitness Challenge returns for a second edition, with free workouts, training sessions, sports tournaments, watersports and the highly anticipated Infalatahon obstacle course. The opening weekend kicks off with a two-day carnival at Festival City, hosting 26 fitness classes, contests and entertainment for all ages.
DJ Luciano and Vagabundos live
When: Friday
Where: Soho Beach DXB
About: Swiss-Chilean DJ Luciano and his hipster DJ crew Vagabundos are performing at the re-opened Soho Beach this Friday. The DJ group have a reputation for their unique blend of electronic music with Latin grooves, taking the stage across the world's biggest party destinations and music festivals. For reservations, contact 052 433 3375 or email reservations@sohobeachdxb.com.
Candypants' Dim Sum Disco brunch
When: Friday, 26th October
Where: Maiden Shanghai at FIVE The Palm
About: Party people are in for an unforgettable experience at the world-famous Candypants' Dim Sum Disco Brunch (Dhs395), a high-energy brunch experience serving contemporary Chinese cuisine, alongside house beverages, spirits and grape. Post brunch there is a three-hour long sunset party, featuring a set by local favourite DJ Adam Graca playing a fusion of urban, contemporary and R&B music. Beverage deals available during the party too. For reservations, contact 04 455 9989.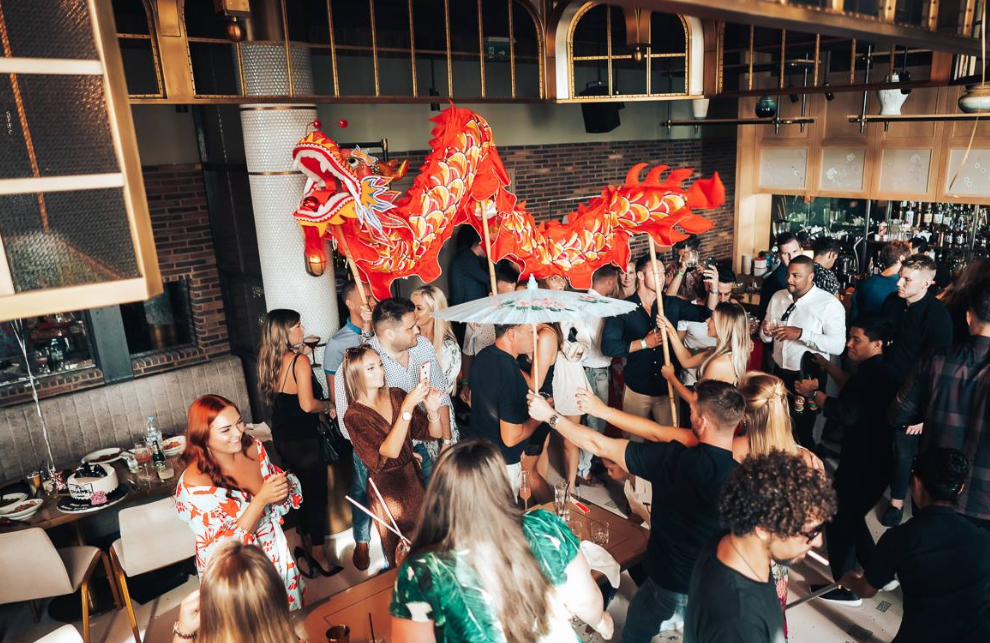 Burning Beach festival
When: Friday, 26th October
Where: Blue Marlin Ibiza UAE
About: Ghantoot's beach party destination Blue Marlin marks the return of its famous Burning Beach Festival this Friday. It's going to be an 11-hour long beach party all the way from 11 pm till midnight, headlined by international DJs Tennis, Trikk, Hyenah and Henry Saiz & Band. The party will end with acts by homegrown talent Frederick Stone, Michka, Aidin Karami, Mario Bazouri, Maks, Bachir Salloum and Sam Farsio. Dress up encouraged too. For reservations, contact 056 113 3400.
Dubai City Swim
When: Saturday, 27th October
Where: Kite Beach
About: Residents are invited to take part in the Dubai City Swim competition, in line with Dubai Fitness Challenge. Races vary among distances, from 250 metres-2,500 metres to suit swimmers of all abilities and ages, under the supervision and support of expert kayakers. Admission costs Dhs150 and Dubai Fitness Challenge participants can avail a 10% discount. To participate, click here.
22ft Dhow Sailing Race Round two
When: Saturday, 27th October
Where: Dubai International Marine Club
About: Watch out for Dubai's coastline this Saturday, as numerous 22ft dhows take part in a thrilling race competing for the finish line. The boating competition is known to witness close finishes by dhows owned by sheikhs!