Gaining permanent residency in the UAE for non-Emiratis has been near impossible in the past. However, due to the new 'Gold Card' initiative, implemented by His Highness Sheikh Mohammed Bin Rashid al Maktoum, 6,800 candidates from over 70 countries, have been selected by the UAE for a new permanent residency scheme.
Yusuff Ali, Chairman of Lulu Group First Person Issued 'Gold Card'
Chairman of Lulu Group Yusuff Ali has become the first expat issued with the permanent residency gold card. The self-made entrepreneur, known for his chain of supermarkets, thanked the country's leaders for the honour and, according to The National, stated, "I am totally humbled and at the same time feeling extremely proud at this very important day in my life. It is their far-sighted vision that has made UAE one of the most safe, secure, tolerant and developed nations in the world."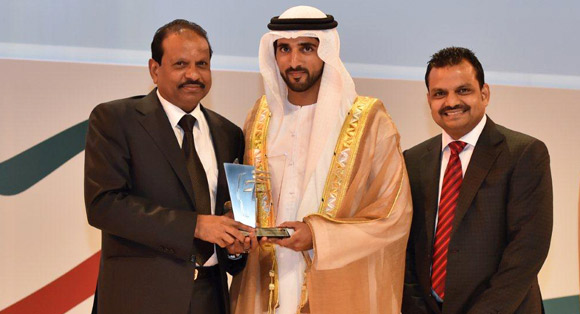 Photograph credit: Yusuf Ali M A
Forbes Billionaire Net Worth
The business tycoon has a net worth of $4.7 billion (AED 17.26 billion) which he has accrued through his Abu Dhabi based company Lulu Group International which is present in 22 countries with a portfolio of shopping malls, hypermarkets, hospitality and real estate projects and is said to have an annual turnover of $7.4 billion.
6,800 people selected for 'Gold Card'
As of now, a batch of 6,800 candidates from over 70 countries, have been selected by the UAE for the permanent residency scheme. The UAE Government says these candidates will be awarded the 'Gold Card' and will enjoy "unprecedented benefits." It is estimated that these candidates have total investments worth a whopping AED 100 billion.
Who do you think will be next?
Leave a comment below