All mosques and places of worship are to remain closed for at least four weeks as the UAE continues to halt the spread of the Coronavirus.
UAE mosques closed at 9 pm yesterday (Monday, March 16). The closure affects all mosques, chapels, churches and places of worship.
The decision was based on the directives issued by the National Emergency Crisis and Disaster Management Authority (NCEMA) and Ministry of Health and Prevention. It was guided by a fatwa issued by the UAE Fatwa Council.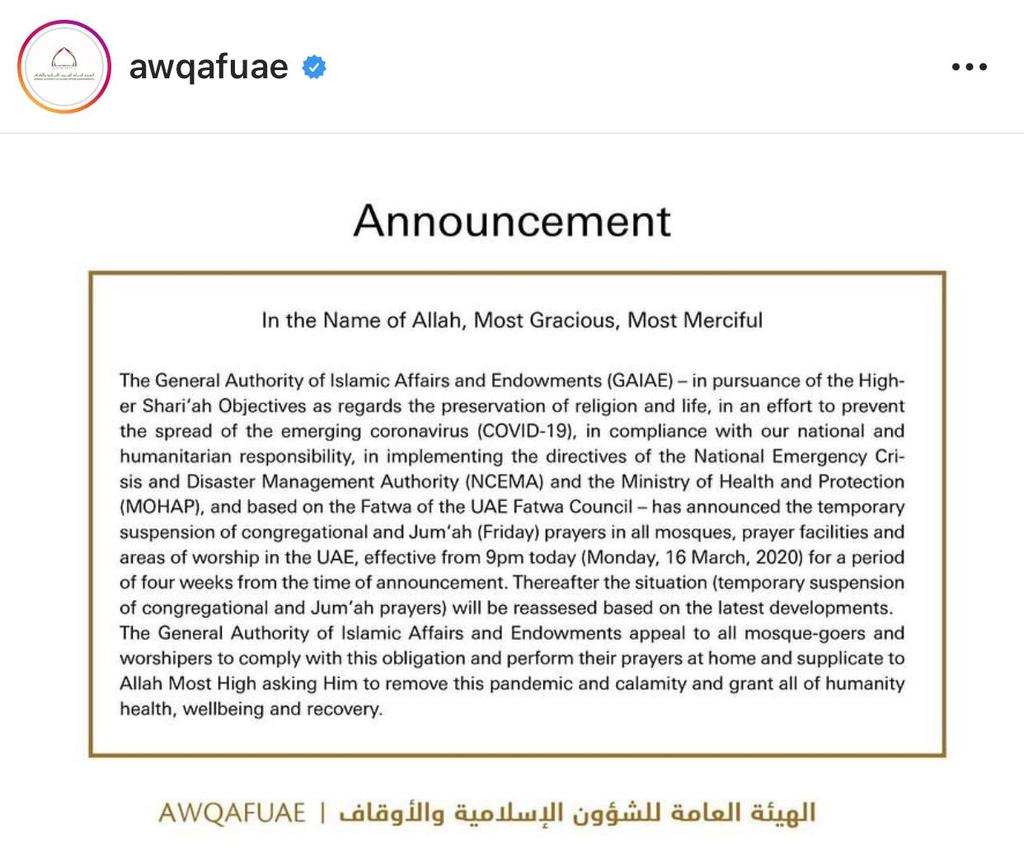 "At mosques, only the Azan (call for prayer) will be given out to alert worshippers about prayer times. Mosque doors will remain closed," the GAIAE said. "The words 'pray at home' will be repeated twice at the end of the Azan."
The decision to close mosques in the UAE is the latest attempt to halt the spread of the Coronavirus. Cinemas, gyms and parks in Dubai closing have also been closed.