United Nations' Education, Scientific and Cultural Organization(UNESCO) shortlisted 30 cities in a recent meeting at the World Heritage Centre in Bahrain for the prestigious 'World Heritage Site' and there's an old Dubai area part of the nominees.
Dubai Creek has made it in the top 30
If Dubai's development were to be traced, the creek area was the starting point where trading in fish and pearls flourished about hundred years ago. The areas of Bastikiya and Al Ras were the earliest developed areas and to date, you can find old Arab houses there, including the former Ruler of Dubai, Sheikh Saeed's home.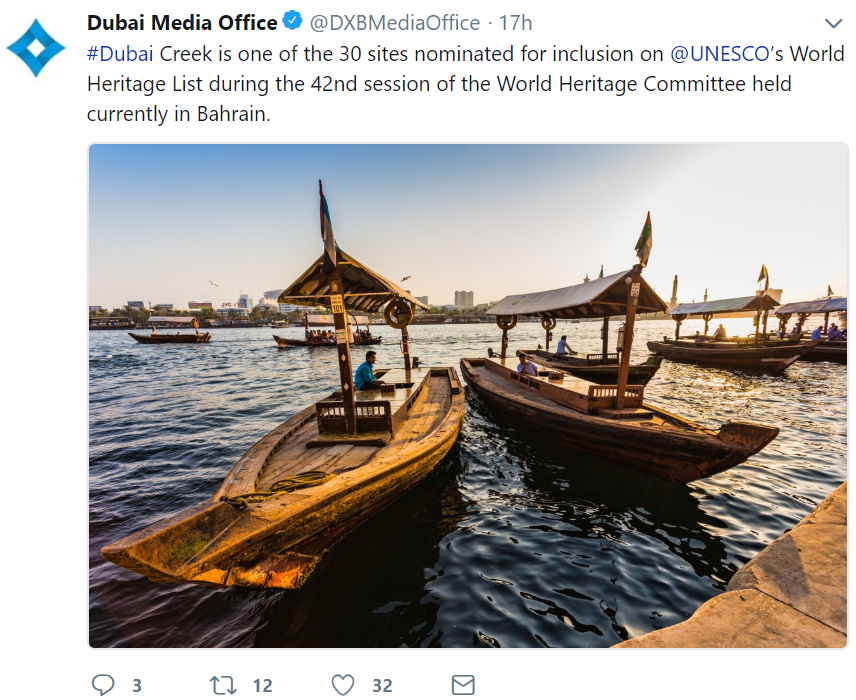 NASA's recent video shows Dubai's Creek as the starting point too
Recently, a short video was released by the National Aeronautics and Space Administration(NASA) showing an aerial view of Dubai in 1984 and in 2017. The shot of Dubai in 1984 showed most of the development being around the Creek area till early parts of Jumeirah and Sheikh Zayed Road, whilst the creek area in 2017 was shown under construction for the development of Meeras' Al Seef, which opened last November.
UAE has got three cultural sites recognized by UNESCO
Even though UAE hasn't got a site awarded as a 'World Heritage Site' by UNESCO, there are three places they've classified as 'cultural sites' in Abu Dhabi and Al Ain; the Binta Bint Saud tombs, Hili Archaeological Park and the Jebel Hafeet Tombs. Besides, in the Middle East, Saudi Arabia is the only country to be recognized by the World Heritage Center, with four sites classified as the prestigious 'World Heritage Sites'.