Normally, a car or bus is a must to head to Abu Dhabi and the northern emirates. Thanks to Etihad Rail, they're making it easier with an upcoming rail network across the country.

UAE connected by rail
In collaboration with Dubai's Roads and Transport Authority (RTA), Abu Dhabi's Department of Transportation (DoT) and Nol, Etihad Rail is working on a 1,200 km-long rail network to connect the country. The network will have multiple stations in Abu Dhabi and Dubai, as well as additional stations in Sharjah, Ras Al Khaimah and Fujairah.

Photograph credit: Etihad Rail
UAE-Saudi Arabia rail network in the works
Plans for a rail network across the Middle East have been on and off in recent years. However, a confirmed 2,117 km-long rail network was announced to connect UAE and Saudi Arabia last year. Countries like Kuwait and Yemen are currently working on developing domestic transportation infrastructure, while Qatar isn't part of the regional project due to the ongoing diplomatic crisis.

Dubai-Abu Dhabi hyperloop in construction
Meanwhile, the much-awaited Dubai-Abu Dhabi hyperloop is under the first phase of construction. The 150 km-long track is expected to be completed by 2020, using electro-magnetic levitation engineering to carry pods at 1,123 km/h. Hyperloop Transportation Technologies, the team behind the tech-savvy mode of transportation, says the pods are ready and will be tested on a prototype track with its first passenger in Toulouse, France in the coming months.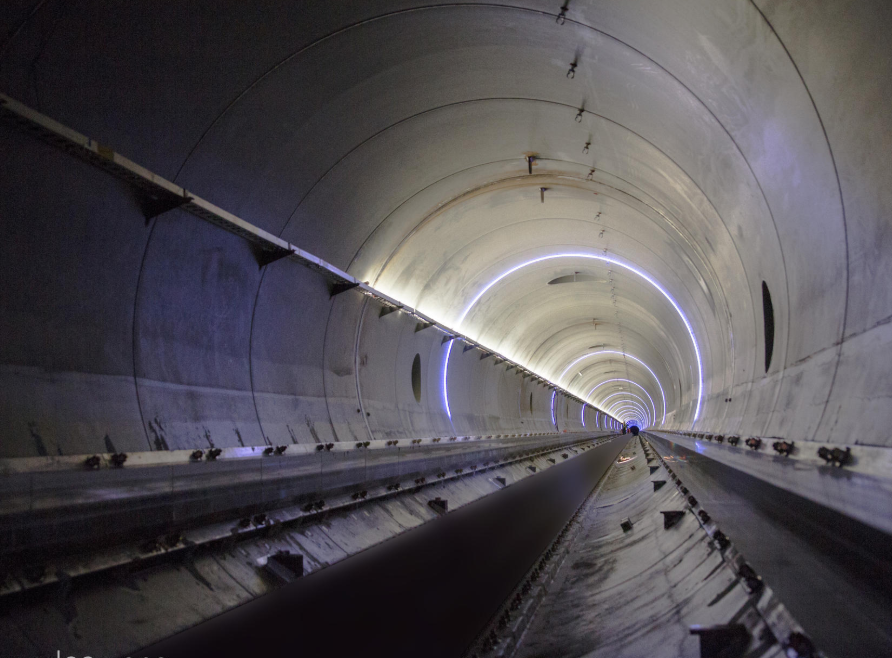 Photograph credit: Virgin Hyperloop One