Good news! The UAE Cabinet has announced a refund on value-added tax(VAT) and the order will be effective from October onwards this year.
VAT refund can be claimed by tourists
Non-resident tourists from countries outside the Gulf Cooperation Council(GCC) are eligible to get a tax refund. The Federal Tax Authority is in the works with an overseas firm specialized in tax recovery, setting up a chain system to link retail outlets with dedicated tax refund points. The tax refund will help improve the tourism sector of the country.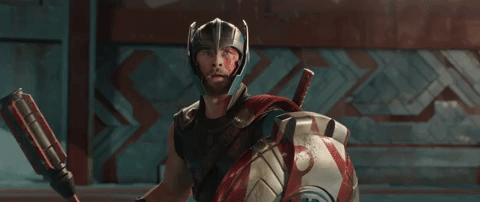 Select participating stores are part of the VAT refund
Refunds cannot be claimed for every item purchased, there will be a list of select participating retail outlets whom tourists can claim a refund from. The process is intended to work in a way wherein tourists can shop from participating outlets and there will be specific locations across the country with a company specialized in tax recovery services.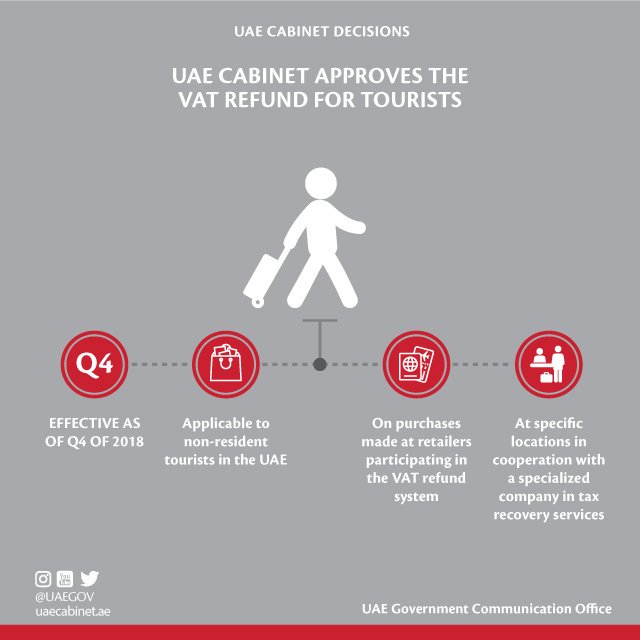 More than Dhs154 billion was earned by the tourism sector
World Travel and Tourism Council(WTTC) published that the tourism sector in total contributed Dhs154 billion to UAE's Gross Domestic Product(GDP) in 2016, making 11.3% of the GDP. The tourism industry also impacted the industry positively by supporting 317,000 jobs(in 2016) and visitor exports generated Dhs 109 billion, 8.1% of total exports(in 2016).
Recently the tourist visa cost was slashed
Dubai Airports' statistics revealed that 70% of the 88 million passengers at Dubai International Airport are transit passengers and to encourage these passengers to visit the city, the UAE Cabinet made a groundbreaking announcement to make the transit tourist visa free for the first two days, meaning that transit tourists only have to pay Dhs 50 for travelling in UAE for three days. What's more, within two weeks, Oman also slashed its tourist visa charges to Dhs 50.