Safety was gone for a toss for the Saudi Arabia FIFA World Cup squad as an instant danger occurred on the plane carrying the squad while flying mid-air.
Plane carrying the Saudi Arabia squad caught fire
Saudi Arabia's squad travelled from St. Petersburg to Rostov-On Don. However, the squad were in danger when the flight caught fire mid-air and the video clearly shows the plane's entire right wing caught fire. Soon after the plane landed, the Saudi Football Federation made an announcement clarifying about its players' safety. They said "The Saudi Football Federation wishes to reassure everyone about the safety of all members of the mission of the national team after a minor technical malfunction in an engine. The plane landed a few minutes ago at Rostov on Don Airport, and UNOMIG personnel are now safely heading to their residence."
Saudi Airlines had nothing to do with the plane
Donavia was the airline company flying the World Cup squad and apparently, the plane is 12 years old. It was initially acquired by Frontier Airlines, an American low-cost carrier and was then purchased by Donavia. The Saudi Football Federation made it clear that Saudi Airlines wasn't linked to the malfunction and the plane was provided by the International Air Transport Association (IATA)'s organizational committee.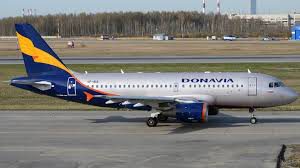 Saudi Arabia will play its next match against Uruguay
Playing in the southern city of Rostov-On Don, the men in green will be looking forward to their first win this FIFA World Cup after losing 5-0 in the opening match against tournament hosts, Russia. They will play their next group A match against Uruguay on 20th June and the match starts at 7 pm. After Uruguay, Saudi Arabia will play against Egypt on 25th June.