That's right, Toy Room Dubai has fast become one of the hottest nights in the city, with continuous sell-out nights, crazy crowds and their infamous Fuzzy mascot, FRANK THE BEAR causing all sorts of mischief. It's easy to see why everyone has fallen in love again with the illustrious London nightlife brand.
The Dubai party scene is wilder since Toy Rooms reopening!
Since their June reopening at Meydan's nightlife hub Soho Garden, the club has gone from strength to strength, boasting fashionable, cool crowds and some of the worlds best club DJs packing out the newly increased 600 capacity venue. Impressive artworks, neon signs and more adorn the walls, and a slick layout gives the club a completely open feel to it, making sure you'll never miss a moment with Frank.
There's something for everyone
Booooom!!! Be it a weekday or a weekend, it's always and one hell of an atmosphere at Toy Room Dubai, which has certainly been a valued addition to the thriving Soho Garden complex. Nestled between the likes of Las Vegas' nightclub Drai's, beach party spot Soho Beach, and cool hangout, Soho Garden with its wide choice of bars and food options has made this the ultimate go-to destination for all.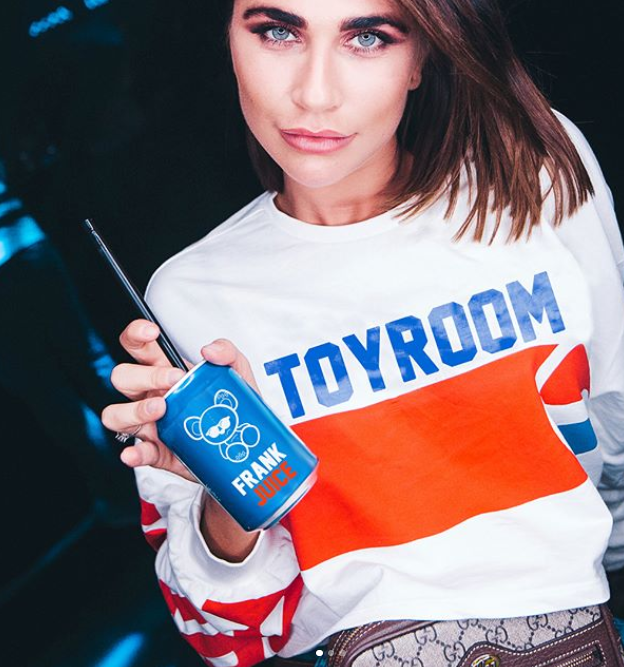 Frank know's how to look after his friends with sell out nights
There's no stoppin' the notorious LDN, Mayfair club, with a full house every weekend, thanks to the raw, fun atmosphere and impressive DJ line-ups, their awesome "HIP HOP with FRANK" Ladies night, which has becoming the must go to party on a Monday night, plus Wednesdays playing host to our very own home-grown talent DJ Bliss & friends, you'd be hard pressed to find a better night out and if that wasn't enough for you, there is always FRANK, the wildest party animal in town on hand to get the party pumping.
Here's whatcha' need to know!
Monday = HIP HOP with FRANK – Ladies, free drinks until 1 am. YASSSS!!!
Wednesday = WE ARE TOYROOM – DJ Bliss and his 411 Crew bring the fire with Urban, Hip-Hop flavours LIT!!!
Thursday = GO FRANK YOURSELF – The weekend starts here, expect all manner of crazy antics and an Open Format music policy. DREAMY!!!
Friday = TOYROOM FRIDAY – The party never stops and as we get naughty all over again. The music policy is again Open Format FRIYAYYYY!!!
Note: Reservations are highly recommended if you're planning to head there on a weekend. 'Don't say we didn't warn you!'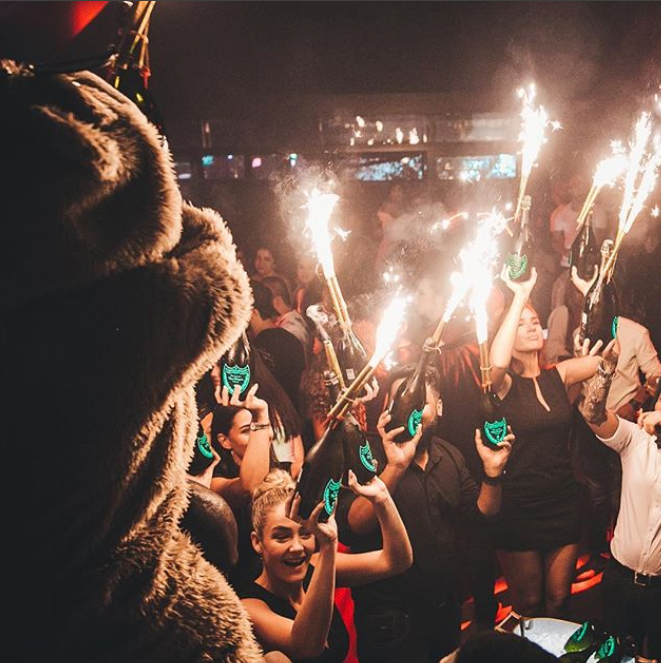 It's such a good night out, Frank even made a meme about it…
Info & Reservations
(Call or WhatsApp) +971 52 463 3338
reservations@toyroomdxb.com
Opening Hours
Mon / Thu / Fri – 11pm – 4am
Wed – 12:30am – 4am
Follow them on Facebook and Instagram for updates and offers.