Irish boyband legends Westlife are reunited for their final world tour, and they're headed for Dubai, performing at Coca Cola Arena on Thursday, 29th August, with tickets priced from Dhs 250.
Westlife's 'Twenty Tour' comes to Dubai
Frontman Shane Steven Filan and his men announced their comeback last year, going on tour for one last time. The popular Irish band dominated the pop scene through the '00s era with songs like "My Love," "If I Let You Go," "I Lay My Love On You," "Uptown Girl" And "Fool Again." The pop vocal group boasts 14 UK number ones and spent 20 weeks at number one on the UK chart history.
End of an era for British and Irish pop bands?
Unlike most other eras, the notion of 90's pop music is hard to pin down, especially when it comes to iconic boy bands. UK and Ireland produced some of the finest vocal groups during that era, like "Could It Be Magic" hitmakers" Take That, pop rock band Busted and Boyzone, who are on their final world tour and performed in Dubai recently.

More concerts and gigs lined up at Coca Cola Arena
Dubai's newest events hub, Coca Cola Arena was officially launched recently, boasting a seating capacity of 17,000 and can host an array of events, from sports to concerts and world tours. The arena will play host to Russell Peters' 'Deported' world tour on 6th June, followed by Maroon 5 bringing their 'Red Pill Blues Tour on 14th June.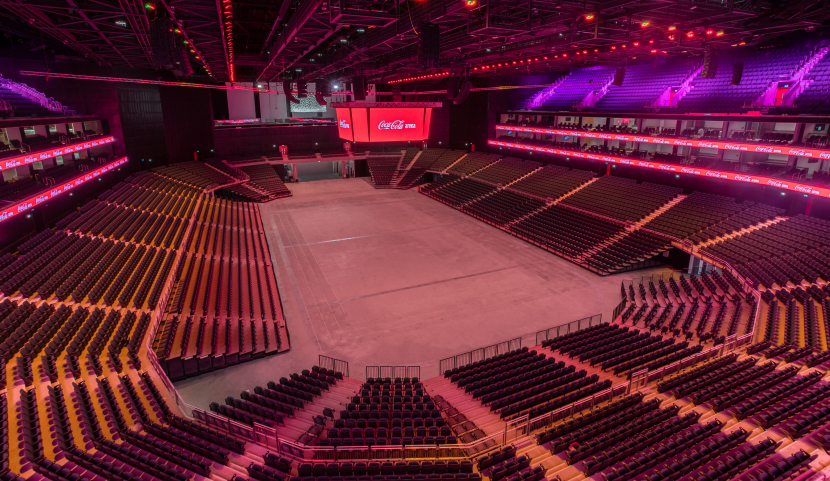 Photograph credit: Coca Cola Arena
Tickets go live on Tuesday, 30th April. Get them here.