UPDATE 6/9/2019: Khabib Nurmagomedov was first on the scales this morning and made the 155lbs weight limit, PHEW!
It looks like lightweight champion Khabib Nurmagomedov might be enduring a difficult weight cut ahead of UFC 242 and here's what leads us to believe why.
Khabib open workout switched to Q&A
While fighters like Edson Barboza, Paul Felder, Islam Makhachev and Khabib's rival, Dustin Poirier descended upon Yas Mall on Wednesday 4th September to take part in open workouts, the reigning UFC lightweight opted to cancel the workout in favour of a Q&A with his fans citing he was focused on his weight cut.
🇦🇪 Abu Dhabi is on #KhabibTime #UFC242 (via @ESPNMMA) pic.twitter.com/5x6Bv6p1vJ

— UFC (@ufc) September 4, 2019
Backed out of media scrum
Every athlete on the UFC 242 card attended the media scrum earlier today and spoke to the press, apart from Khabib. The 30-year-old turned up for his face-off with counterpart Dustin Porier but left in a hurry leading us to believe he's still focused on the task of cutting weight.
UFC pundit Dan Hardy shares his take on Khabib weight cut
Former welterweight contender and pundit Dan Hardy says:
"There are certain factors that are playing in. The fact that he didn't workout yesterday in the open workout, he's very focused on his weight cutting. He's a little way off his weight and we know Poirier is going to make weight because he came up from featherweight."

Dan Hardy
Difficult weight cut could pose problems for Khabib
If Khabib does make the 155lb weight limit but struggles with a difficult cut, this could certainly pose problems on fight night, especially if it goes into championship rounds.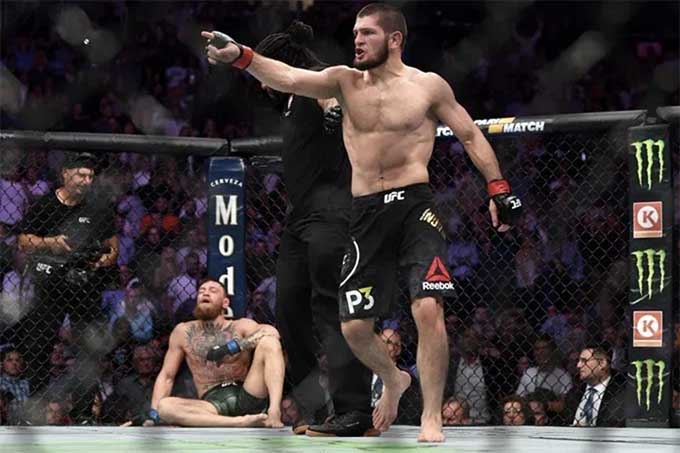 Dan Hardy picks Khabib to win via decision
"We know that Poirier is very tough and durable. So, even if Khabib wins the first two rounds, I think there's a possibility for Poirier to cause problems in the last three, particularly in the championship rounds. The smart money is on Khabib by decision. Because I don't see a Poirier giving up on this fight in any way, not by strike or submission. But the durability of Poirier will probably get him to a decision. But I think Khabib might take it, maybe three rounds to two."

Dan Hardy
There can only be ONE! 🏆#UFC242 | Sept. 7 at 2pmET/11amPT | ➡️ https://t.co/8y1u45pTAa pic.twitter.com/IzQUYYiFZW

— UFC (@ufc) September 4, 2019
For those heading down for UFC 242 here's our guide to navigating your way to the arena