Looking for someplace to head out this Eid Al Adha? Your evenings will be sorted with lively celebrations as four areas across the city will be hosting fireworks.
La Mer, Jumeirah 1
Dubai's freshest hangout and dining spot, La Mer is hosting fireworks during the three days of Eid Al Adha, from 21st to 23rd of August. Fireworks will start at 9:30 pm and for those looking for an unmatchable experience, La Mer has come up with special Eid offers across ten dining and retail outlets, including their famous Emirati cuisine, inspired Sikka Cafe and Japanese eatery, Miyabi. You can check their deals here.
Al Seef, Dubai Creek
Residents who've been born and brought up around Dubai Creek, this one is for you! It's the first time in just above three years since Dubai Creek is hosting Eid Al Adha fireworks. The area was closed for its revamp by Meraas, who've now made it the city's ultimate waterfront destination and celebrations are back to when families once used to gather in large crowds and witness fireworks at the area. Fireworks will start at 9 pm daily from 21st to 23rd August.
Dubai Festival City Mall
Mall-goers can head to Dubai Festival City on 22nd and 23rd August as they've got a relatively different approach to fireworks. They're doing a musical fireworks show and the best part, it's happening twice, first at 9 pm and the second show at 10:30 pm. It's highly recommended to get a table booked for your family and friends at a restaurant with views of the promenade, where the fireworks will happen.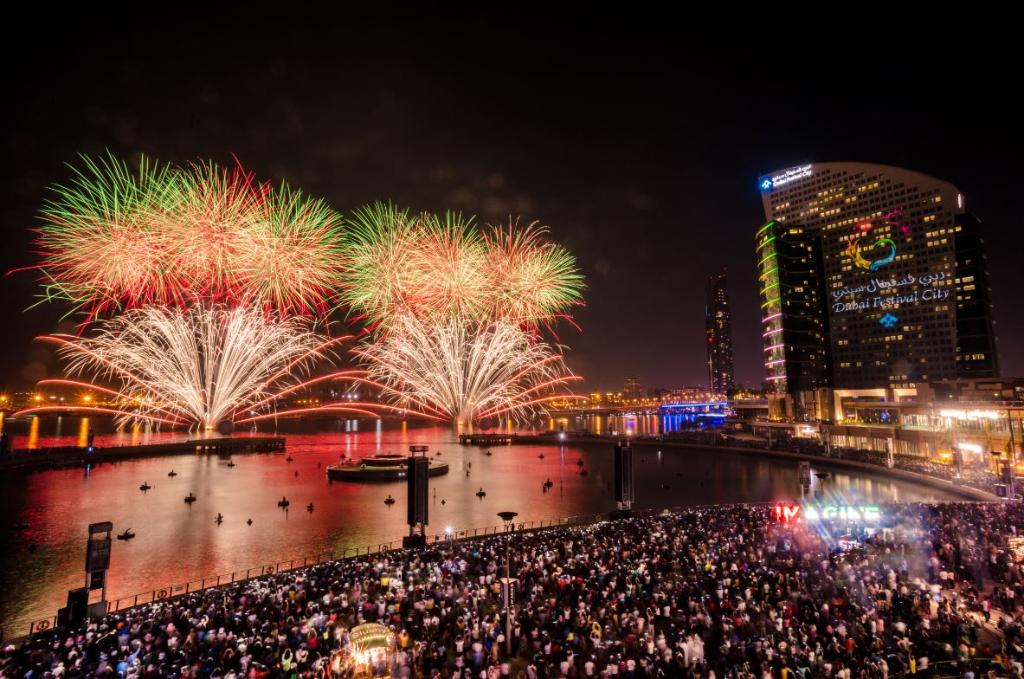 The Beach, JBR
Shopaholics, where you at?! The Beach, JBR is the utmost perfect spot for families and friends to enjoy Eid Al Adha fireworks, happening from 21st to 23rd August from 9:15 pm. First off, there's plenty of offers going on by high-end retail outlets at JBR and after all the shopping, you can head to The Beach to relax by the coast and enjoy the fireworks.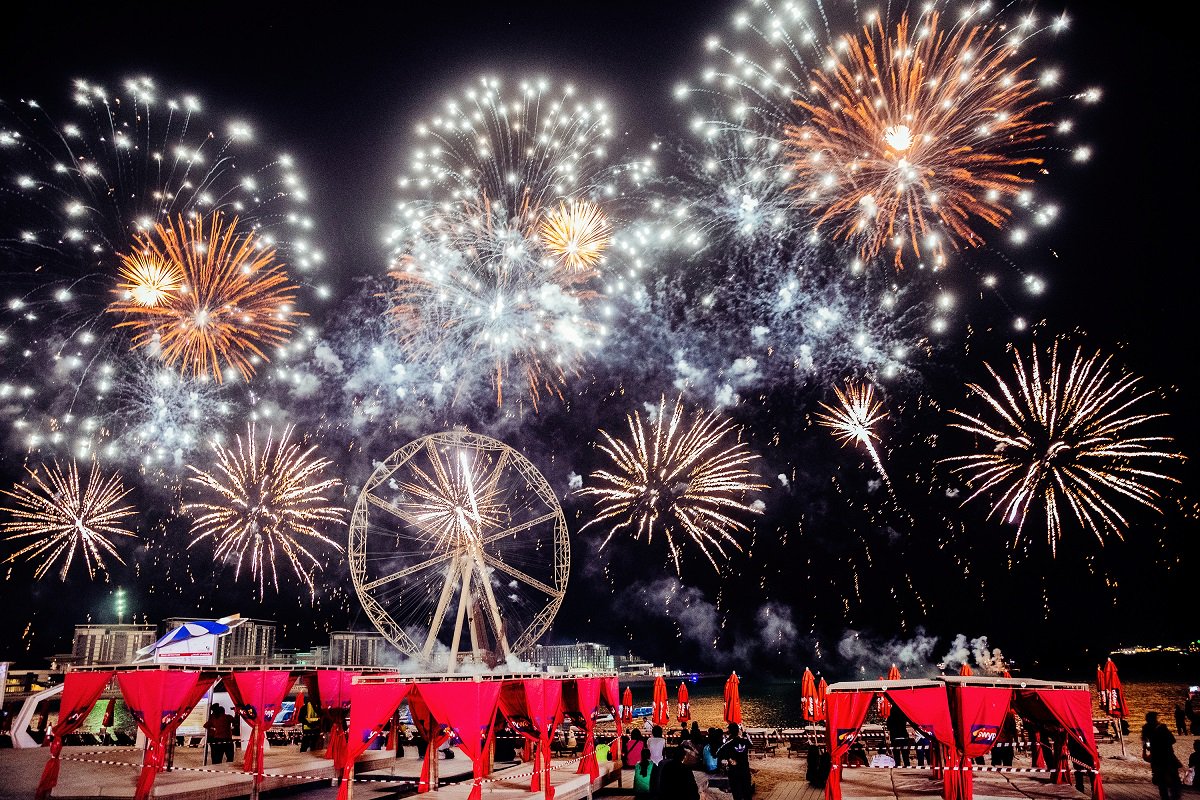 Fireworks going on in Abu Dhabi and Sharjah too
Heading for a road trip this Eid? You'd probably want to stop by at Yas Island in Abu Dhabi during nights at 9 pm, from 21st to 23rd August as they're hosting a show of fireworks. What's more, Sharjah is hosting fireworks at the Majaz Waterfront from 9 pm on 21st and 22nd August.