Perhaps the most surprising thing we've seen from the Crown Prince's travels, it's got his followers in shock to know what he discovered on the ocean floor.
Volkswagen 'Uber' on the ocean floor, say what?!
No kiddin' but His Highness Sheikh Hamdan bin Mohammed Al Maktoum, Crown Prince of Dubai, went diving and found a rusted old Volkswagen Beetle car on the ocean floor and he had a hilarious caption to it, which reads "My Uber has arrived!" What's more, he shared a video of his diving experience which also old statues. Take a look:
Not surprised? You won't believe his video with sharks
Couple of weeks ago, the Crown Prince shared a staggering video of himself swimming with whale sharks in the Norwegian Sea near the Faroe Islands. The most surprising bit was when the video showed a wide shot of a whale shark swimming and Fazza was below it. His 6.4 million followers on Instagram were stunned by the video, calling it "exciting," "scary" and "out of the world."
Recently Fazza travelled to the Faroe Islands
Denmark's Faroe Islands was the Crown Prince's summer's vacation spot after travelling to Chicago, London and Estonia this year. He shared images of the Islands, showing the picturesque hills, greenery and nature around. His Highness Sheikh Mohammed bin Rashid Al Maktoum was also snapped in an image at the islands enjoying a barbecue.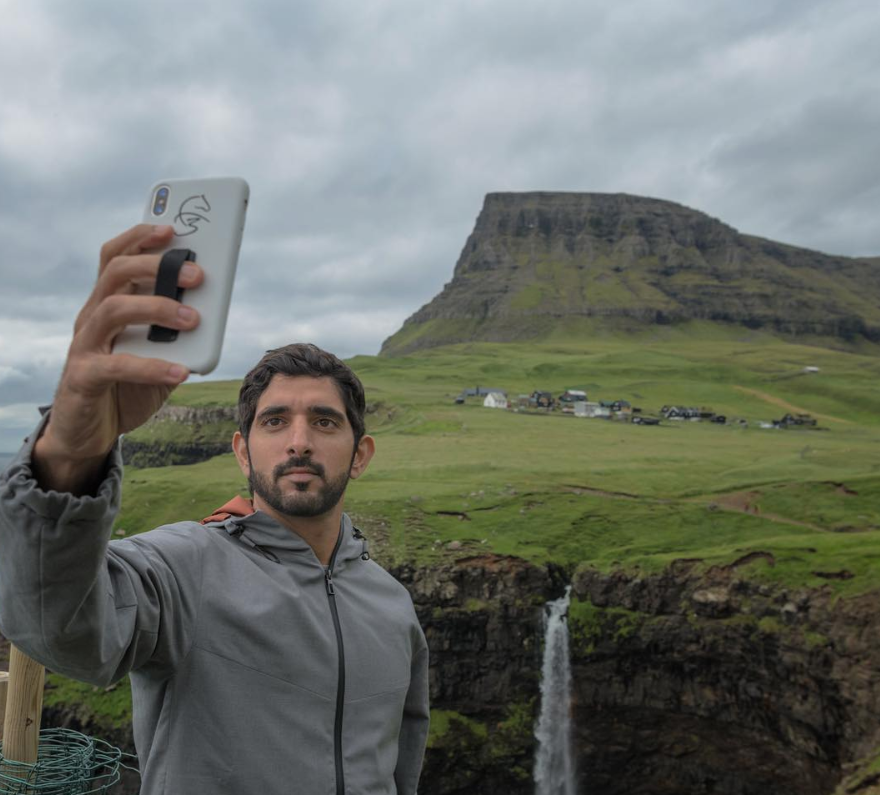 Check out Fazza diving with an Elephant in India
Sheikh Hamdan often shows his love for wild animals and he first showed it when he went diving in the Indian Ocean with an elephant, named Rajan. His post's caption reads "Meet Rajan, the world's only swimming elephant! It was such an unusual, yet incredible feeling to be diving underwater next to an elephant. Who would have ever guessed that an elephant can dive using its trunk as a snorkel while enjoying the deep waters of the ocean. Sadly, at the age of 64, Rajan is the last of its kind and can be found nearby the Andaman Islands, swimming in the great Indian Ocean".