No foolin' around but a car theft was planned involving vehicles worth of millions but Dubai Police managed to catch the gangs and you'll be surprised to see the cars that came out of the containers.
More than 40 cars were involved in the smuggling
From luxury automobiles by Rolls-Royce, Bentley and Lexus to SUVs by Mercedes, Toyota and Nissan to sedans and hatchbacks by Kia and Honda, the smuggle had 46 vehicles stolen and they were planned to be shipped until Dubai Police caught the gang in coordination with Sharjah Police and Ajman Police. Check this video out.
Four gangs were involved
Here's the theft breakdown; Dhs 11 million theft by smuggling 46 cars by four gangs consisting of 13 members. Apparently, the gang used technology to re-programme the vehicles and the data analysis team at Dubai Police identified the gang members had similar characteristics. Ultimately, 30 vehicles were discovered at a port and at a warehouse at Al Awir, 12 vehicles were discovered in Sharjah and Ajman and four vehicles were used by the gang members.
Recently a car theft happened in Ajman
Cops at the Ajman Police were alerted by residents with repeated complaints about their car getting stolen. After a manhunt, Ajman Police discovered two Arab siblings behind this car theft, who apparently stole cars, dismantled them and sold its spare parts, for the sake of profit. The duo admitted they did such thefts in other emirates too. Their case was referred to the public prosecution.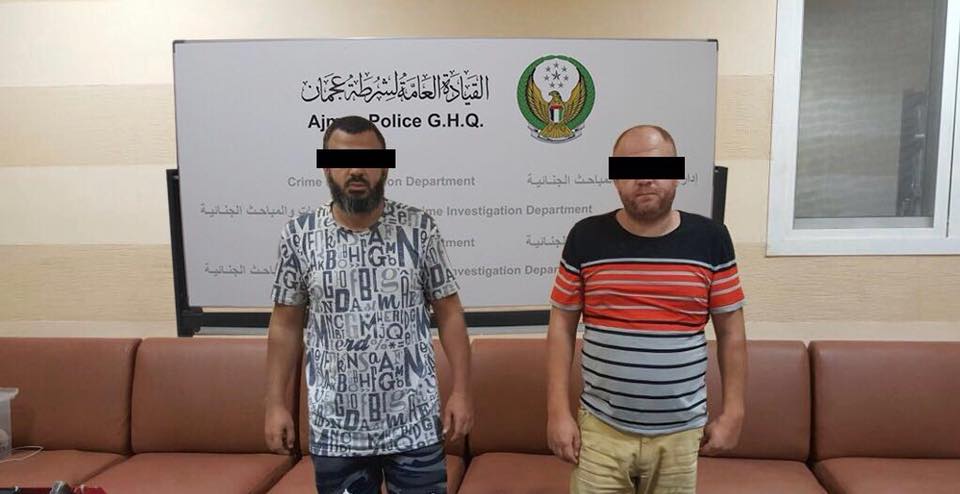 Check out this video about how your car can get stolen
Last month, the Abu Dhabi Judicial Department(ADJD) released a video warning car owners to keep their car locked. The video showed a woman parking her car and heading to a cafeteria next to a petrol pump, leaving her car unlocked and her child was in the passenger seat left unattended. Immediately, a thief rushed into the driver's seat of her car and left the petrol pump at full throttle, speeding onto a main road crossing a signal at red and ended up meeting with an accident.
Don't panic, there are ways to prevent car thefts
Plenty of security solutions and technologies are available to prevent car thefts. If you're a car owner, you may want to start with basic steps like keeping your car locked, parking at a safe and closed area (ideally a garage), ensuring there are no valuables placed on the seats. Also, you may want to consider purchasing an anti-theft system or having an alarm sticker.