All is not cooking well for Zomato, after a viral video caught a delivery man opening and eating from a customers order. In light of this, the food ordering service are introducing tamper-proof plates to tackle this turmoil.

Viral video showed delivery man eating from food packet
Last week, a video made its rounds circulating across social media, showing a delivery man eating food from a delivery pack and resealing it. Controversy was bound to happen. Once the video reached the team at Zomato, they announced the biker had been fired, followed by an apologetic blog post.
Zomato apologises for "rare case"
Soon as the video stormed the internet, the food-tech giant issued a blog post about the incident. They apologised for the delivery man's actions, calling it a "rare case." The post reads "We would like to iterate that given our multiple communication channels with users, who expect the highest standards from Zomato and highlight the smallest of deviations to us as soon as they receive their orders, this is highly unusual and a rare case."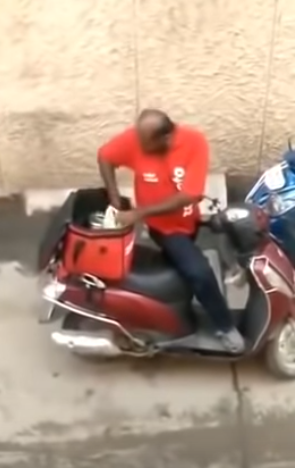 New tamper-proof-tapes in the works
Zomato claims they follow a "zero tolerance policy" for such tampering incidents. Hence, they announced they're planning to introduce tamper-proof-tapes to avoid such a turmoil. They said, "We take this very seriously and will soon introduce tamper-proof tapes, and other precautionary measures to ensure we add an extra layer of safeguard against such behaviour."